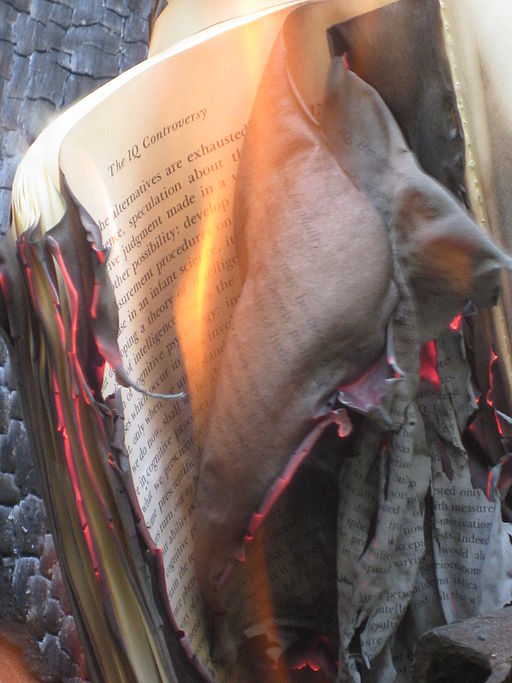 Once every week or two, I will deliver a rundown of the latest news on what is now known as "Cancel Culture."
In case this term is new to you, "cancel culture" is defined by the Cambridge dictionary as "a way of behaving in a society or group, especially on social media, in which it is common to completely reject and stop supporting someone because they have said or done something that offends you."
That definition doesn't go far enough.
The cancel crowd does more than just "reject" and "stop supporting." The CC mob goes further by organizing campaigns to have people "shut down" or "off the air" by getting the person fired, or cancelling a show through organized complaints to advertisers as well as inundating with complaints the station or publication providing a platform to their target.
The culture's tactics go beyond boycotts and peaceful protests. The woke mob uses threats of violence, doxxing, and vile slander to get what they want.
Cancel culture also uses online bullying and intimidation by harassing and shaming their targets on social media. This tactic has successfully "canceled" a person or product by the sheer volume of negative pressure online and by telephone, even regular mail.
The cancel culture crowd even uses "in person" rioting, vandalism and violence before or during someone's public speaking event. These in-person CC tactics are commonly used on college campuses.
So that's what cancel culture is and as the use of this term continues to increase, Buzz America hopes to provide you with a better understanding of the problem and what to do about it.
Cancel culture is an important topic for freedom lovers to monitor, as it is a direct reflection of our society and it's level of liberty. It can be used as a gauge to see where society is trending, who is behind the CC mob, the flaws behind their reasoning, and the level of extremism behind the movement.
Cancel culture is also a direct threat to the 1st Amendment. The woke mob has no tolerance for differing opinions.
Okay, now let's take a look at this week's cancel culture news:
Dr. Seuss Loses 6 Books
Chances are you have seen this topic posted by one of your "friends" on social media.
Let's start by clarifying that Dr. Seuss has NOT been completely canceled. Most of the famous author's 70 books are available on Amazon and will continue to be sold everywhere.
However, six books by Dr. Seuss will no longer be available, including…
And to Think That I Saw It on Mulberry Street
If I Ran the Zoo
McElligot's Pool
On Beyond Zebra
Scrambled Eggs Super!
The Cat's Quizzer
Perhaps those books are outdated? Probably so. I haven't seen most of the ones banned. And I haven't looked at a single Dr. Seuss book in ages.
Another factor we need to keep in mind is that the Dr. Seuss foundation made this decision to ban these books before the woke mob came after them.
But the big pushback reaction from those not in cancel culture is understandable. Because this CC phenomenon has been around long enough for people to know this will never stop.
People have an unsettling feeling that these six books are just a start, and eventually the entire Dr. Seuss catalog will be canceled for some other arbitrary reason.
You see, there are no clearly defined ground rules in this game of cancel culture. That is why many consider the practice dangerous to liberty everywhere.
At least there are some members of Congress speaking out.
Some Members of Congress are Speaking Out
Over on Twitter, Georgia Rep. Marjorie Taylor Greene has spoken out against the cancel mob using a clever hat tip to Dr. Seuss in the process:
Yep, Greene wrote that rhyme.
West Virginia Representative Alex Mooney also spoke up to defend Dr. Seuss: "Before he became a world famous writer, Seuss attended Dartmouth College, my alma mater."
The Answer to All Problems "is Always More Speech" – Tomi Lahren
On a FOX News panel discussing the cancel culture's attack on Dr. Seuss, Charlie Kirk made some great points, including:
"This is not going to stop. Whatever you might hold near and dear, it will get eliminated. This is a pattern, and there is a deeper philosophy guiding it, and I'm very concerned that if we don't stand up against it, almost all of our history, all of our movies that we believe are part of the American story and experience will be eliminated." – Charlie Kirk
Tomi Lahren then calls on conservatives to push back with their own cancellations by boycotting businesses that cancel other people.
Here is the full clip: Fox News' Tomi Lahren Calls for Cancel Culture to Cancel Cancel Culture