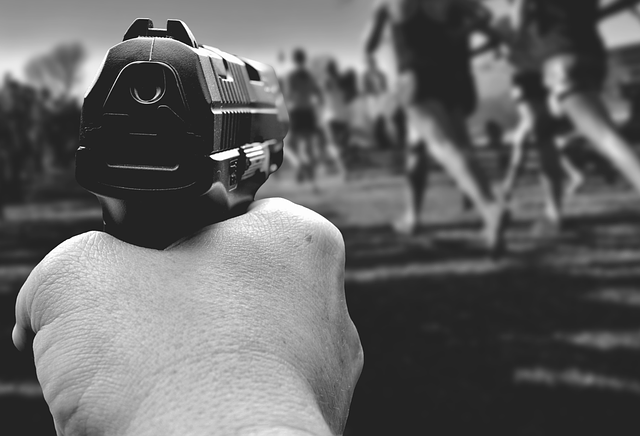 Democrats have so politicized the bureaucracy in Washington that many Americans are genuinely surprised when any of the actions taken are the Constitutional, moral, or right thing. But today may be our day to be surprised.
You may remember back in 2017 when a deranged leftist decided to open fire on Republican members of Congress getting ready for the Congressional softball game. Several members of Congress were injured. It was horrible. It would have been horrible no matter who it happened to, but, then, the FBI ridiculously (and offensively) mislabeled that incident. Jack Phillips writes,
Attorney General Merrick Garland on Tuesday said he will investigate why the FBI deemed the 2017 shooting that severely wounded Rep. Steve Scalise (R-La.) as "suicide by cop" rather than domestic terrorism, as Republicans have suggested.

During a hearing about the Department of Justice's fiscal year 2022 request, Garland told lawmakers: "I promise I will raise the issue with the FBI."

"This is clearly one of the cases where I think it needs to be reclassified because I think the evidence is very clear and many members of Congress could have lost their lives," Rep. Robert Aderholt (R-Ala.) said during the hearing with Garland, adding that it is a "very important issue" for both Republican and Democratic lawmakers.
Phillips continues:
In late April, Rep. Brad Wenstrup (R-Ohio), who was present when [James] Hodgkinson opened fire, sent a letter to the FBI saying the agency's classification as such "defies logic" and "contradicts the publicly known facts about the perpetrator and the attack." Noting Hodgkinson's public hatred of former President Donald Trump and Republican politicians, Wenstrup said he had a "list of names" including GOP Congress members in his possession during the shooting.

"Before carrying out his attack, he asked if the Members at the baseball field were Republicans or Democrats," Wenstrup wrote.
This situation is really cut and dry. The gunman opened fire in a politically-motivated attempt at a murder spree. How is that not domestic terrorism?
It's simply insulting and minimizes the occurrences of leftist violence to classify this situation as suicide by cop. Utterly ridiculous.
I won't say that this has caused me to not be wary of Garland as a Democrat appointed Attorney General. With all of the politicization of the Department of Justice and the IRS by Democrats, how could any rational person not be wary? I will say, though, that I both respect and appreciate this move by Garland as he attempts to make the situation right.