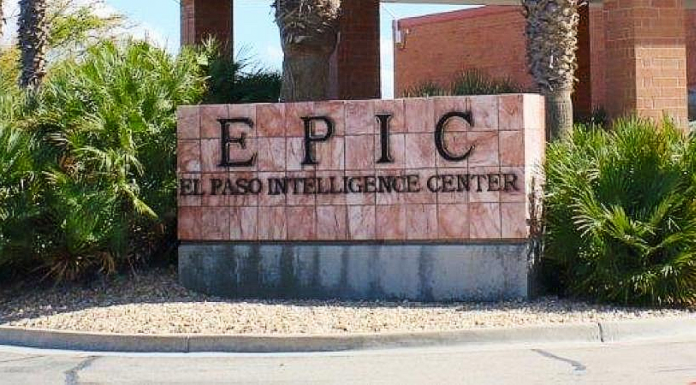 The unofficial theme for Sleepy Joe's administration should be "Hidin' With Biden."

It was several weeks before he came out of hiding to give his first press conference. Now, whoever calls the shots for Joe wants to hide more info from the American people. And on one of the most crucial issues facing our country:

Illegal immigration.

On May 25th, Team Joe kept 12 Republican Congressman out of a Texas border facility run by the Drug Enforcement Administration (DEA). Compare this to President Trump, who allowed Democratic lawmakers (including AOC) to visit and inspect this same facility in 2019.
So why has this president hid this facility from inspection when there's a border crisis? Probably because the illegal immigration problem has gotten worse in the last few months. Also, Democrats don't want to make ol' Joe look bad.
And for weeks, the lawmakers have tried to gain access to the facility. But they've been repeatedly denied by Biden officials. Legislators haven't been the only people they've barred entrance.
At the start of the border crisis, reporters were banned from the detention centers where unaccompanied children were being held.
So why does Team Joe want to hide these facilities from the press and public? A recent report from Reason magazine may explain why. It revealed that more than 4,500 migrant children are being held in tents on a military base in Texas without the basic necessities of modern life.
A person who works inside the facility told the publication:
"They're filthy. They're dirty. There's food on the floor. There's wet spots all over the place. The beds are dirty."
Another federal employee said that federal officials were depriving the captured children of their basic dignity. 
"Many of the boys and girls have not been given underwear, particularly ones who've been in COVID isolation.
"After they come out, they're issued new clothes, but no underwear. And very often it's only one set of clothes, so no clothes to change into, and no underwear."
The GOP lawmakers, included Reps. Brian Babin, R-Texas, and Mike Garcia, R-Calif. They said it was their "constitutional duty to have oversight over these facilities that are paid for by taxpayer dollars." They slammed Team Joe for blocking access.
Rep. Babin said: "All I can say is, I don't know what they have to hide.
"For some reason, we were not allowed in. I can only imagine what is it that they want to hide and not show the very representatives of the American people that have oversight over this facility that fund it and that authorize it. What don't they want us to see?"
And that's a great question: "What does Team Joe not want us to see?"
They don't want 'we the People' to see how incompetent their team really is. Or that they've done a worse job than Team Trump on the border with Mexico and illegal immigration.
It's been said that 'sunlight is the best disinfectant.' Said another way, the more that's known about how a business or government works, the less corrupt it's apt to be.
We need more "sunlight" on these immigration facilities. This is yet another example of incompetent and corrupt leadership from Joe Biden – and whoever really sets policy in DC. Hopefully more Americans realize that the Orange Man wasn't really that bad.