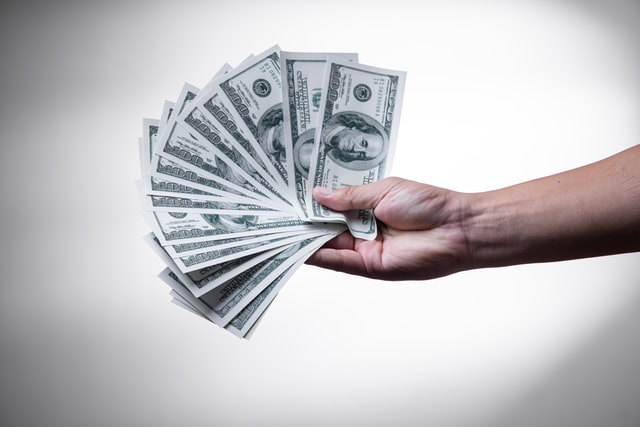 The Biden Administration is thinking about giving illegal aliens deported by President Trump reparations, and amnesty.
Either one alone would be going too far, but this is perfectly in tune with Biden's radical approach to immigration.
Here's the details:
President Joe Biden's administration is weighing a plan to provide amnesty, as well as reparations, to more than 1,000 illegal aliens who were deported under former President Trump.

The Biden administration is currently negotiating a settlement by which attorneys with the American Civil Liberties Union (ACLU) are representing deported illegal alien parents and their children who remain in the United States.

Breitbart News
This isn't a matter that should be up for negotiation. If you break the law you should face the consequences, not be given free money and access to public services.
But Democrats and their allies take a different view.
"The ACLU is in settlement negotiations with the Biden administration to provide full relief to the thousands of separated families, not just reunification in the U.S. but permanent status, compensation and social services," Gelernt told NBC News. [Emphasis added]Breitbart News
So that basically means free everything.
And it's all paid for by the U.S. taxpayer, A.K.A you and your family.
When asked to comment, this is what a DHS spokesperson said:
A Department of Homeland Security (DHS) spokesperson told NBC News that the administration is

…actively working to develop a system for processing and reunifying over a thousand families and to set up a system to provide mental health support and stability to thousands more families who are here in the United States and still trying to heal from the trauma caused by their separation.

Breitbart News
No comments about violating the law to get across the border in the first place.
Just sympathy for the law-breakers themselves.
And if that wasn't absurd enough, there's more…
Aside from the potential amnesty, Biden has touted a massive amnesty plan for the roughly 11 to 22 million illegal aliens living in the U.S. that would put most on track to eventually obtain American citizenship.

Most significantly, that amnesty plan would allow illegal aliens to fly back to the U.S. and secure amnesty if they were deported under the Trump administration.

Breitbart News
Immigration will keep getting worse as long as the Democrats hold power.
As Tucker Carlson recently pointed out, demographic change is key to their political ambitions.
This is why America First Republicans need to win back Congress and the White House ASAP.