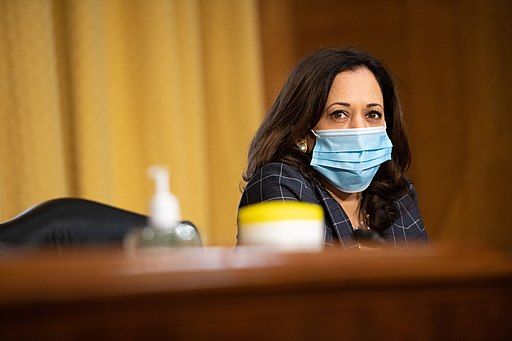 Just last week, we reported how Joe Biden assigned VP Kamala Harris to fix the immigration crisis at the border.
In less than a week – Breitbart News reports that Kamala's role in the crisis is being dialed back.
Now we know why Harris burst out laughing when a reporter asked if she would be traveling down to the U.S.-Mexican border. There are no plans to send Harris down to oversee the detention centers. She will not game plan with federal agencies.
The flood of illegal immigrants will continue at the southern border.
We are to conclude this based on what White House chief spokeswoman Symone Sanders said to reporters on a flight last Friday.
Maybe her role is not being dialed back? Instead, perhaps Biden's announcement was a misleading move to temporarily appease the American people?
It now appears Kamala will be making a few phone calls. She will discuss esoteric theories about the "root causes of migration." Not work on actually stopping the illegal flow of immigrants, many who carry the coronavirus.
Kamala should visit detention centers. Figure out how to stop this influx of illegal immigrants. Secure the nation's border.
You know – do what Biden said his VP would do.
What do you make of this? Is the Biden Administration serious about border security? What about all these unaccompanied children crossing the border? Should taxpayers be paying for immigrants to stay in hotels?
Let us know your thoughts in the comments.