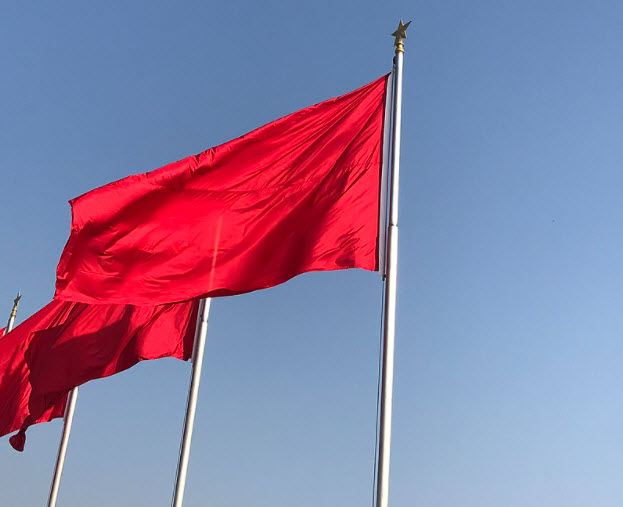 Since taking office, the physical and mental struggles displayed by Joe Biden are well documented.
Buzz America has been following Biden since he took office, and we have noticed a couple of areas that provide subtle (or not so subtle) clues that indicate the President's true physical condition along with his level of endurance.
When you look at these two red flags, it is easy to determine that "something's not right" with Biden, as this former White House doctor recently said.
Just today, more evidence of Joe's declining condition has come to our attention:
1. More video footage of confusion & low energy
Yet another embarrassing video has emerged of Biden that is getting attention for the wrong reasons.
A tired, listless Biden can be seen sitting next to Kamala Harris. (The reason for this photo opp is another red flag we will get to in a minute.)
On live television – Biden has another senior moment. He suddenly appears lost, pausing several awkward seconds, staring in the camera – then asks someone off camera what he should do next.
Hastily, a staffer shouts: "It's time for the press to leave."
This sounds like a parody. Unfortunately, this really did happen. Take a look:
2. Biden Keeps Delegating Duties to Kamala
The second red flag involves Biden giving his VP – Kamala Harris – an unprecedented amount of responsibility.
She also has been attached to Biden's hip – seemingly present everywhere Biden goes. She frequently travels with the President, which traditionally is rarely done for security reasons. And wherever Biden speaks, Kamala is usually hovering over his shoulder.
It's almost like there's a transition plan in place or something.
Today, Biden's delegation of duties to his VP continues. Kamala has just been put in charge of Biden's biggest headache – the immigrant crisis at the southern border.
Biden has been unable to tend to the immigrant crisis – he won't even travel down there for a visit. So instead, the Vice President will be leading one of the Administration's biggest challenges.
"Biden has said over and over again, 'The person that I trust most, the person I turn to when there's a hard issue is Kamala Harris," the official said.

Harris is going to take point on negotiations with Mexico, El Salvador, Guatemala, and Honduras, the official said.

More than 11,000 unaccompanied children were in U.S. custody as of March 20, according to U.S. Border Patrol.

As Insider's Robin Bravender and Tin Sfondeles reported in January, Harris has been looking to build her policy portfolio and find key issues in which she can specialize.

The border crisis has emerged as one of the first major events the Biden White House has faced since he took office on January 20.

Business Insider
What are the American people supposed to think when their President keeps stumbling and mumbling and looking confused on camera while simultaneously handing over the nation's most pressing emergency to Kamala Harris?
Something is not right, indeed.
What do you think about these latest red flags? Do you think Biden has the stamina to be the leader of the free world? When will Kamala officially become President? Share your thoughts in the comments.