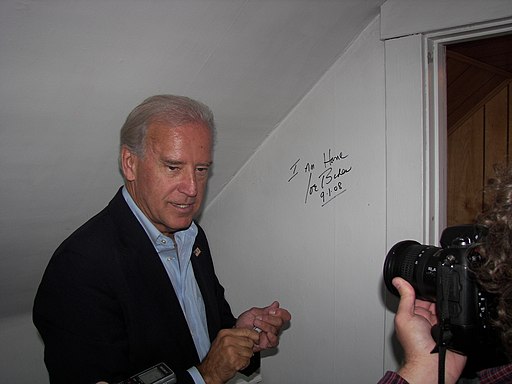 When President Trump was in office, he and VP Mike Pence held weekly calls with all 50 state Governors to coordinate federal and state responses to the coronavirus crisis.
After January 20th, these meetings shifted to the Biden Administration.
Except Joe Biden has never attended a conference call. And Vice Giggler Kamala Harris has only attended one call for five minutes without taking questions.
Needless to say, many Governors are frustrated and unimpressed with this strategy.
Here are some reactions from the Governors, first from New Hampshire:
And from Nebraska:
Multiple governors are critical of the Biden administration's poor communication.
Still, some governors have concerns. "Communication is not the administration's strong point, but it's still important. Transparency is the foundation of public trust, especially during a crisis," Sununu said.

"One of the ways they can do better is by … treating us like valued partners," Ricketts added in a separate interview.

Real Clear Politics
But now that Trump's Operation Warp Speed has been distributing vaccines for several months now, does a weekly call with the current POTUS even matter?
"Not really," answered one governor who spoke to RCP on condition of anonymity. "We know everything there is to know about this thing now. We know how to deal with it."

Real Clear Politics