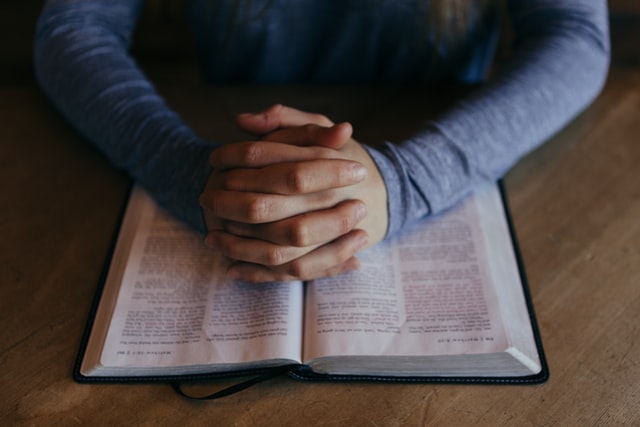 Just when you think Biden can't stoop any lower than he already has, he goes and outdoes himself.
Which brings me to the point: Biden removed the word "God" from this year's National Day of Prayer proclamation.
President Biden has issued a National Day of Prayer proclamation in which the word "God" does not appear once.

"I invite the citizens of our Nation to give thanks, in accordance with their own faiths and consciences, for our many freedoms and blessings, and I join all people of faith in prayers for spiritual guidance, mercy, and protection," Biden says in the proclamation.

Just The News
Biden uses the word "Lord" one time in the context of "the year of our Lord," which is common phrasing and not necessarily recognition of (or an appeal to) God.
In contrast, President Trump's proclamation from 2020 mentions God TWELVE times. The first paragraph made it very clear that Trump was appealing to the Christian God of the Bible:
On this National Day of Prayer, Americans reaffirm that prayer guides and strengthens our Nation, and we express, with humility and gratitude, our "firm reliance on the protection of divine Providence." As one Nation under God, we share a legacy of faith that sustains and inspires us and a heritage of religious liberty. Today, we join together and lift up our hearts, remembering the words of 1 John 5:14 that tell us when "we ask anything according to His will, He hears us."

National Day of Prayer Proclamation 2020
The proclamations of Trump in 2020 and Biden in 2021 show two very different men. One is not afraid to appeal to the Christian God; the other one is trying to cancel God.
One wonders, how is it possible to issue a proclamation on the National Day of Prayer and not mention God once? Somehow, Biden has found a way.