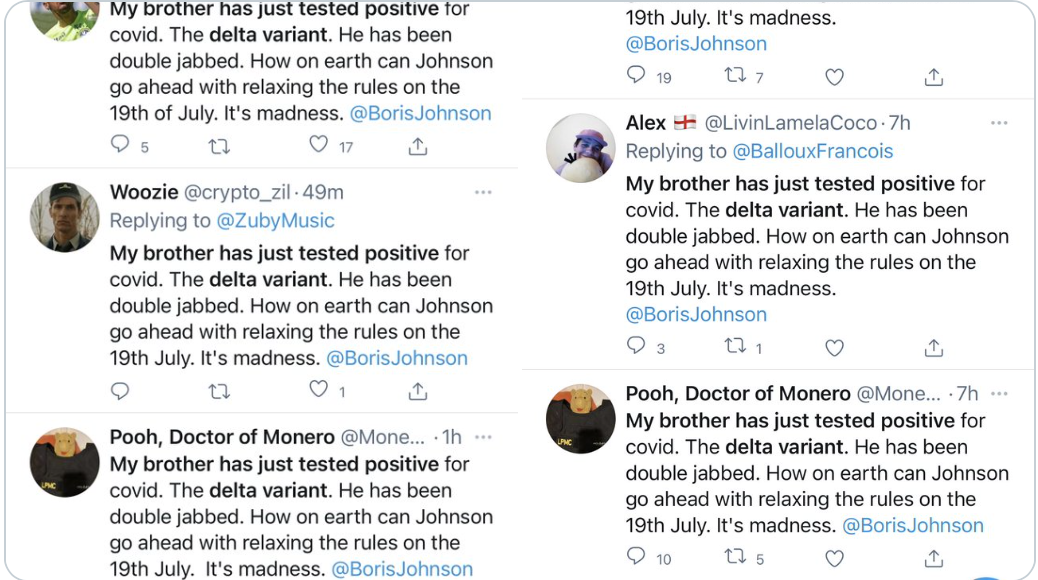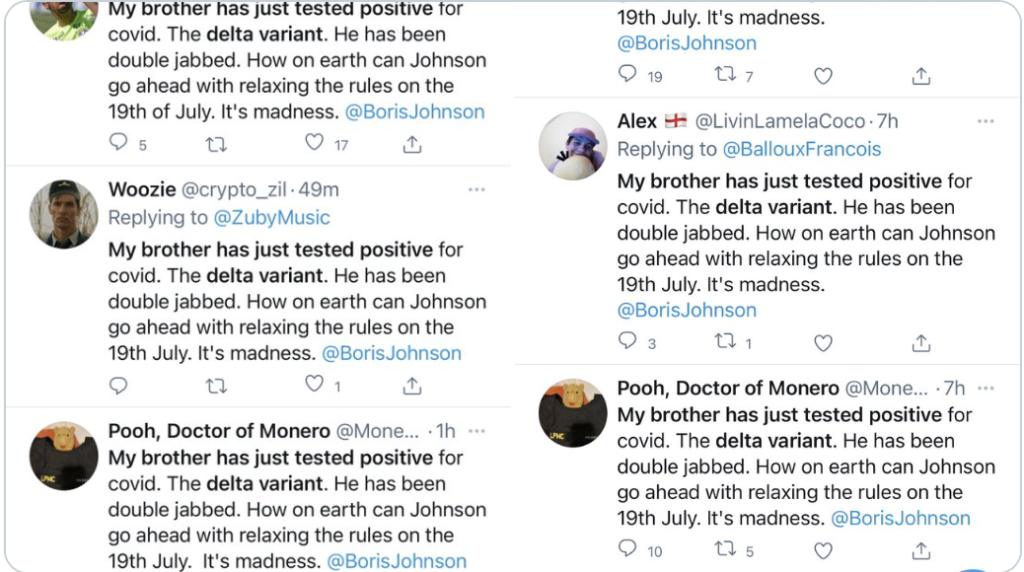 Multiple tweets have just surfaced that all share something in common.
Actually, they share everything in common. Every claim. Every word. Every punctuation. Every tag.
The only difference is the user.
The tweet reads as the following:
"My brother has just tested positive for covid. The delta variant. He has been double jabbed. How on earth can Johnson go ahead with relaxing the rules on the 19th July. It's madness. @BorisJohnson"

Tweet From Multiple Users
So far, 7 accounts have been linked to the tweet. Many of the accounts seem real, some seem like bots. As far as the real accounts, there is rumor the users are being paid as part of an astroturfing campaign.
Astroturfing is the practice of masking the sponsors of a message or organization (e.g., political, advertising, religious or public relations) to make it appear as though it originates from and is supported by grassroots participants.

Wikipedia
Thousands of people have already seen and retweeted the tweets, clearly believing them to be true.
It sounds like whoever is behind this wants more lockdowns and more people to get vaccinated. But these insidious actions surely prove what we've been saying all along: the vaccine is harmful, and communism is among us.