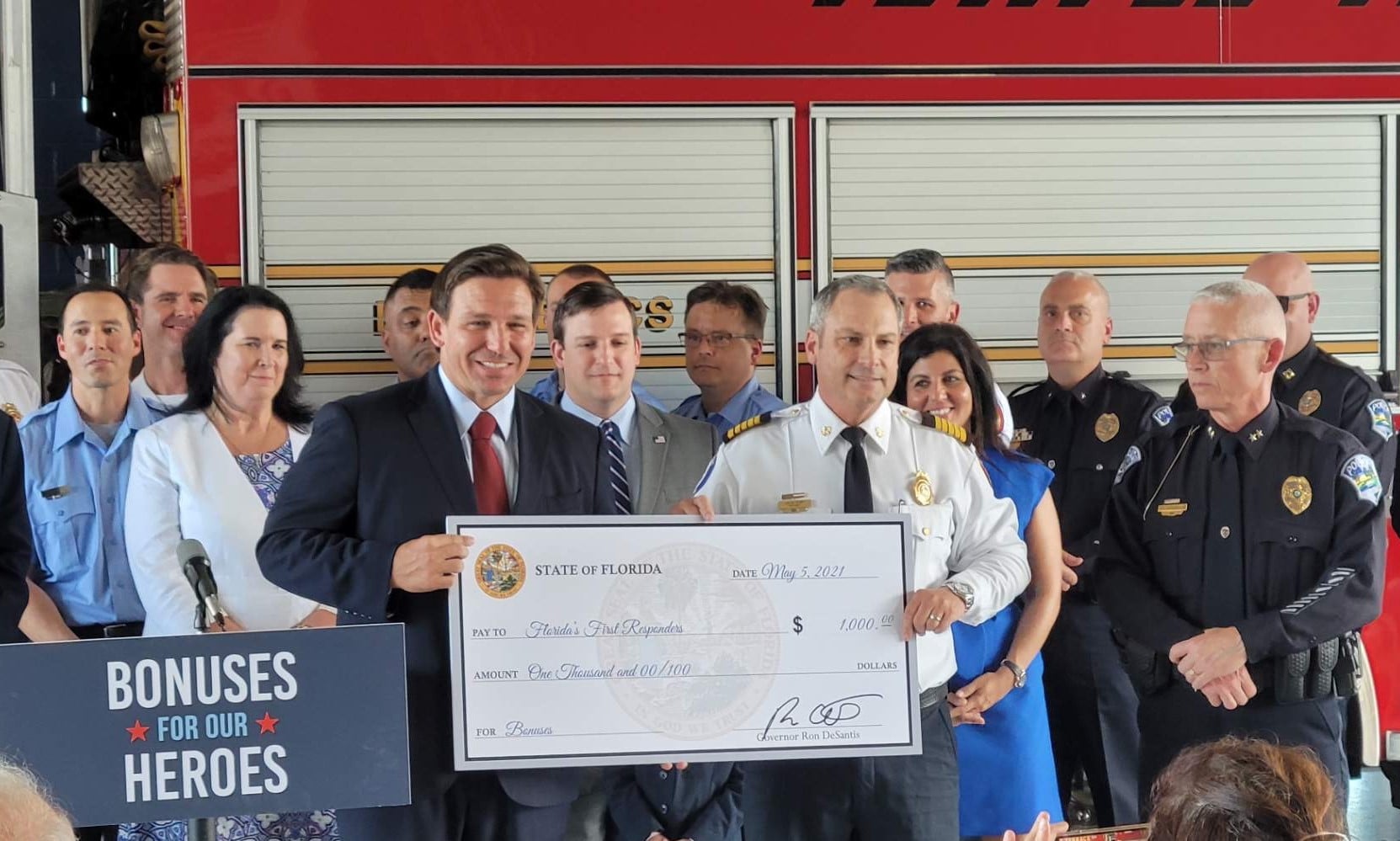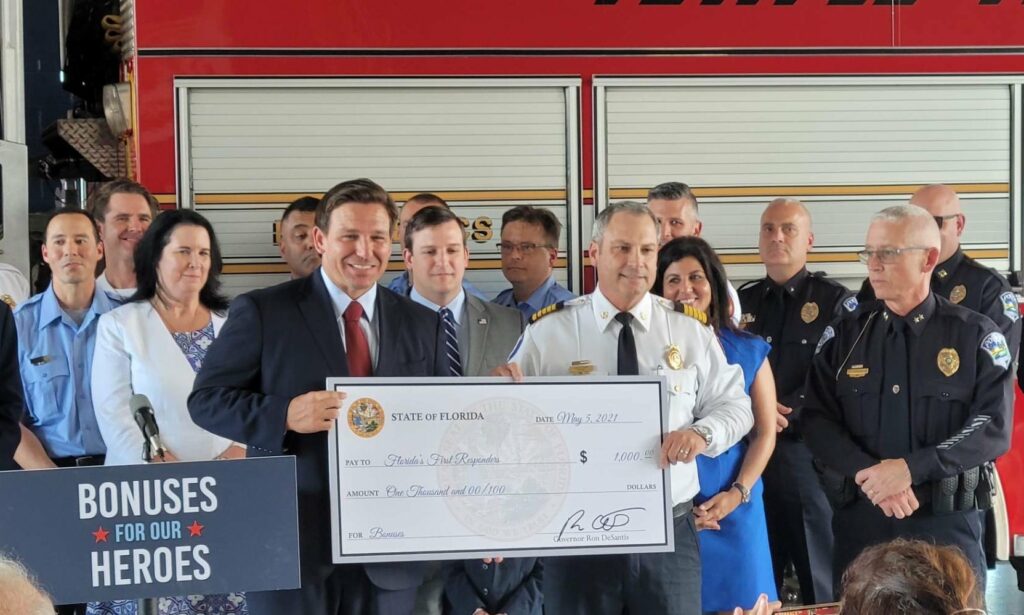 While Democrat-run cities are busy defunding the police and inviting criminals to run wild, Gov. Ron DeSantis is doing the complete opposite.
"Some want to defund the police. In Florida, we're funding them & then some by providing all of our heroes $1,000 bonuses. This represents more than 174,000 first responders across the state!

Gov. DeSantis' Facebook Page
How do you get better results from your police force? Show them how much you appreciate them! One way to do that is by giving out bonuses.
Democrats would never give out thousand-dollar bonuses to the police like DeSantis is doing.
But you can bet DeSantis' actions just made Florida a whole lot safer.
Bravo, DeSantis! We need about 45 more Governors just like him.