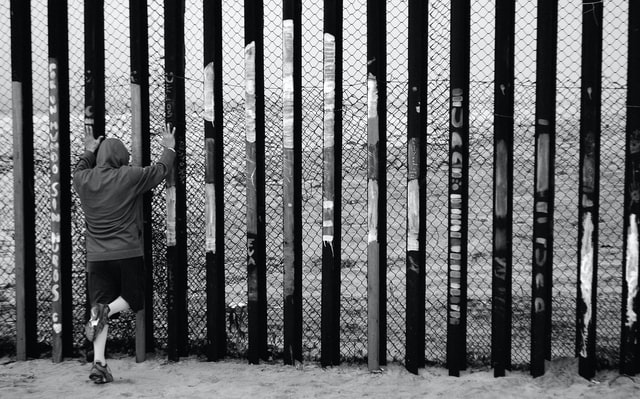 This week, Facebook announced their ban of Donald Trump will continue.
No surprise – CEO Mark Zuckerberg loves censoring conservative voices and ideas, using both the algorithm and fact checkers to squash the Right.
However, one Florida Representative is fighting back – calling out Zuckerberg on some shocking discoveries she found on Facebook.
Her allegations go beyond censorship into much darker territory.
What Florida Congresswoman Kat Cammack claims is downright disturbing:
The Florida freshman, fresh off a visit to the southern border, accused Facebook and other social media companies of perpetuating the border crisis by providing a means for drug cartels and coyotes to post paid advertisements that encourage migrants to cross into the United States illegally. 

"Facebook's role in the crisis at the border is urgent and must be addressed immediately," Cammack wrote Zuckerberg in a letter first obtained by Fox News.

She called on Facebook to immediately take down human smuggling advertisements. 

Fox News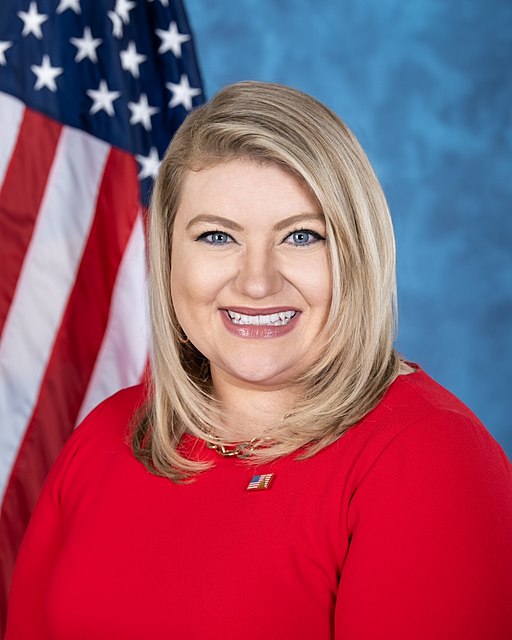 "It is unacceptable for an American company to allow a criminal enterprise to use your platform to freely encourage and facilitate criminal activity," she added.

Cammack recently traveled to McAllen, Texas, with other lawmakers to see firsthand the historically high number of migrants crossing the border. She said Border Patrol agents informed her that cartels and human smugglers use Facebook to advertise. Cammack said migrants also told her they relied on Facebook to arrange payments for the cartel's illicit smuggling services.

Cammack, the youngest GOP female in Congress, also found the advertisements and Facebook pages herself and included screenshots of her searches in the letter to Zuckerberg. One is an advertisement for crossing into the United States by way of San Antonio.

Fox News
HERE ARE TWO EXAMPLES OF HUMAN TRAFFICKING ADS AND POSTS ON FACEBOOK THAT CAMMACK FOUND: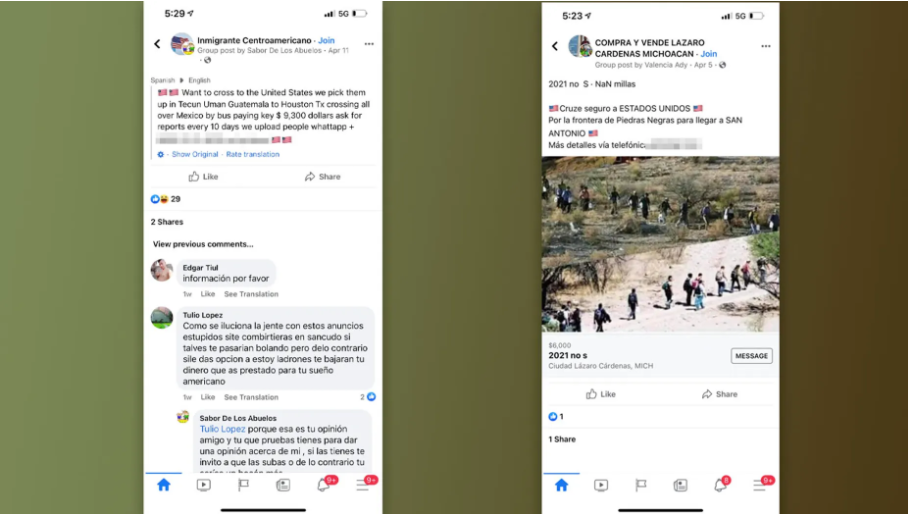 Of course, Facebook sent out a media response saying they "prohibit human smuggling content" and they claim to be reviewing the material flagged by Cammack.
Last month, Zuckerberg was at a State Department hearing and he claimed Facebook is "taking a lot of steps to stop it."
He also said:
But Mark, are you and your beloved social media platform REALLY taking the border crisis seriously?
Because what Representative Cammack found on your platform says the opposite.
Cammack is keeping it classy and giving Zuckerberg the benefit of doubt:
Here is a copy of Rep. Cammack's letter to Facebook on cartel ads: