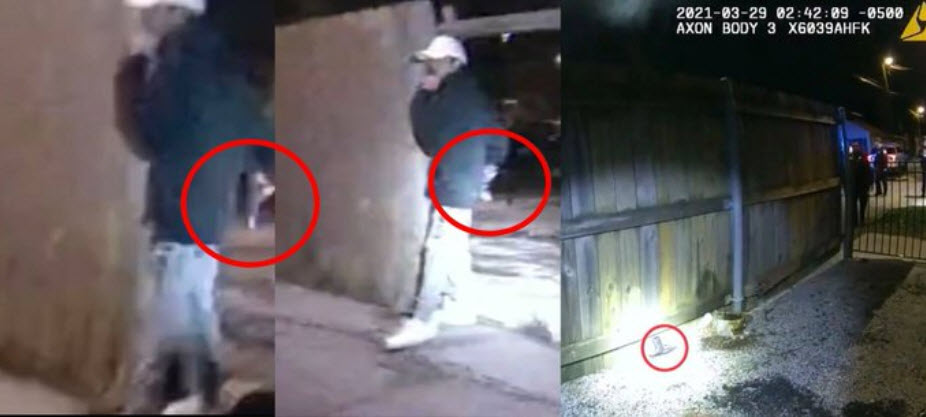 Whatever you call the mainstream media: fake news, lamestream media, or as Rush liked to say, "drive-by media", it all fits.
These news outlets are about pushing and controlling a narrative. Not reporting straight facts.
In the past two weeks, we have reported evidence of more bias.
CBS has been busted twice creating fake news in the month of April.
Just ten days ago, the CBS program 60 Minutes was caught red-handed editing film to make Governor Desantis look like a crook.
This week, the network has once again been caught manipulating video to distort the story.
CBS News deceptively cropped body camera footage that showed a 13-year-old boy holding a gun before he was fatally shot by Chicago police in March.

A law enforcement officer fatally shot Adam Toledo during an encounter in response to gunshots heard on a police scanner. Police said Toledo ignored "verbal directions, fled, used significant force, and was armed with a semiautomatic pistol," which is why the officer fired.

Body cam footage released this week appears to show Toledo holding a weapon moments before he was shot, but CBS News posted a clip to its website and Twitter page that cropped out the footage showing the teen's alleged firearm.

The Federalist
The CBS News article accompanying the cropped video did not directly acknowledge that Toledo was armed. Instead, the corporate media organization aired opposing claims from Eric Stillman, the law enforcement officer, who said he shot Toledo because he was "faced with a life-threatening and deadly force situation," and Toledo's family attorney, who claimed the gun was not in the teen's hands when Stillman fired off a shot. CBS News did not respond to The Federalist's request for comment.

The Federalist
Are you still going to trust CBS News after all this?