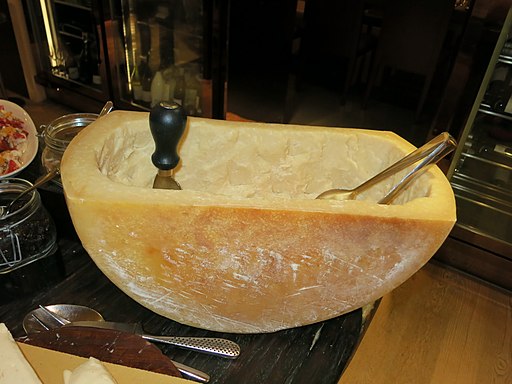 Yesterday, I wrote how a privileged son like Hunter Biden can redo their public image with high priced PR.
So Hunter is on a book tour now, promoting his memoir Beautiful Things, which is clearly a campaign to makeover Hunter's well known character flaws and shady business dealings.
Recently, Hunter was on CBS Sunday Morning and said this:
Since Sunday, Donald Trump's son – Don Jr. – has been mercilessly trolling Hunter Biden on social media about the Parmesan.
Here are a few memes Don Jr. has posted: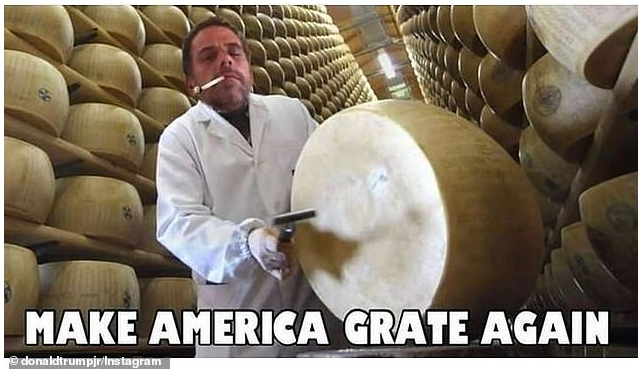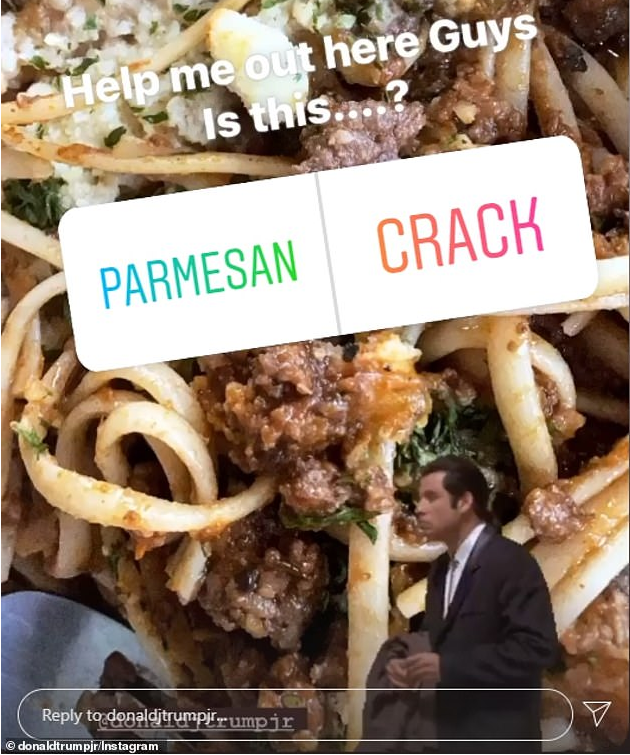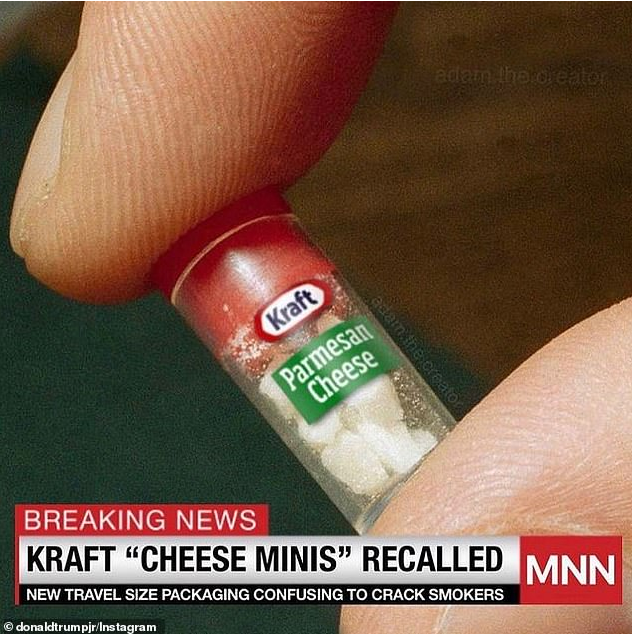 Don Jr. is posting about this on Twitter and Instagram, and he's having a lot of fun with the parmesan memes.
Hunter Fires Back
Left wing stooge Jimmy Kimmel was happy to bring Hunter Biden onto his show to help out Hunter's public relations campaign.
During their useless conversation, Hunter took a swipe at Don Jr.:
Biden claimed he had 'never met' Trump Jr. despite having been in 'rough places' – seemingly referencing his years of hard partying and his heavy drug abuse.

Trump Jr.'s name came up in conversation after Kimmel asked Biden about the former first son.

'Does it make you crazy when you hear someone like Donald Trump Jr. say the only reason [you're able to get away with things] is because you're a Biden and because of your last name?' Kimmel quizzed.

'It is wildly comical – that's putting it lightly,' Biden replied.

'But I don't spend too much time thinking about it,' he added.

Daily Mail
Get your popcorn ready and enjoy, as Don Jr. doesn't appear to have any plans of letting up on his trolling. Meanwhile, Hunter will continue to do these ridiculous interviews. So we'll see if more shots are exchanged.
Some of the comments on social media surrounding this feud are priceless.