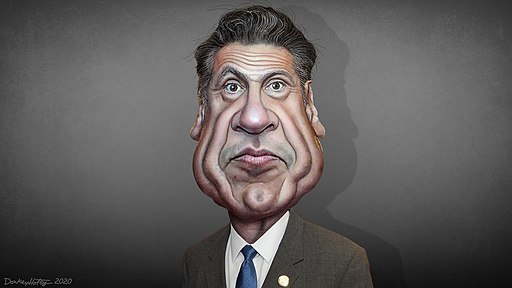 Things just keep getting worse for the New York Governor.
NBC New York recently obtained new audio of a 2018 phone call of Andrew Cuomo, and what he says is disturbing.
The audio is from a conference call between Cuomo and leaders of the progressive group called the Working Families Party.
The call was made three years ago and clearly shows how Cuomo operates. Threats, intimidation and sexually charged behavior appears to be his M.O.
Today (March 19), new audio surfaced of what critics call the Governor's penchant for hostility.

This conversation between Cuomo and the head of the Working Families Party after the progressive group informed him they'd reluctantly back Cuomo as a better alternative to Republican Marc Molinaro.

Voice of Gov. Andrew Cuomo (D) New York: "If you ever say 'well, he's better than a Republican', again, I'm gonna say, you're better than a child rapist. How about that?"

A senior advisor to the Governor telling News 4 this afternoon, "This three year old conversation happened after a very contentious political campaign where things were charged on all sides. He doesn't remember it occurring, but from how it has been described he was clearly being hyperbolic to illustrate the offensive nature of the WFP's own name calling."

Once again the Governor had no public events today and did not take questions.

NBC New York
With top Democratic leaders in New York like Chuck Schumer and AOC calling for Cuomo to resign, this Governor appears to be on borrowed time.
Got a prediction on when Andrew Cuomo might step down? Tells us your thoughts in the comments.