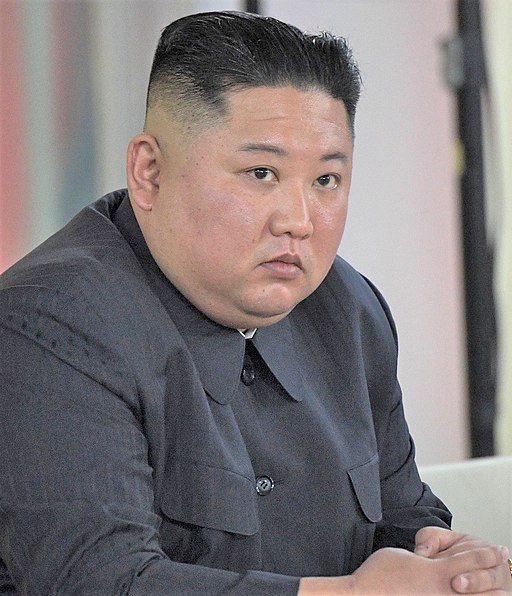 North Korea respected Trump, welcomed Trump, and negotiated with Trump. But things are different now…
Unnamed Biden administration insiders leaked to Reuters over the weekend that Joe Biden has made several attempts to connect with North Korean dictator Kim Jong Un.
But Un has not answered or responded to any of Biden's calls.
(Hey Joe, maybe Kim was out getting a hair cut?)
The senior Biden administration official, speaking on condition of anonymity, offered few details on the diplomatic push. But the official said there had been efforts to reach out to the North Korean government "through several channels starting in mid-February, including in New York."

To date, we have not received any response from Pyongyang," the official said.

Yahoo News
It would be a shame if the momentum President Trump created with North Korea were lost.
Hoping for Biden to continue to make progress with Kim Jong Un is likely a waste of time at this point. Going by reports of how NK state media refers to and portrays Biden, things don't look promising.
Since Biden's inauguration, North Korean state media – often the only metric for gauging regime sentiment in the highly secretive country – has largely ceased referring to the United States in general, outside of its typically belligerent attacks in columns about the still ongoing Korean War. One state media outlet, the relatively obscure DPRK Today, has referred to Biden as president, but the two biggest outlets – the state newspaper Rodong Sinmun and the Korean Central News Agency (KCNA) – have not done so.

Prior to his presidency, state media routinely attacked Biden as a "dotard" and enemy of the Pyongyang. In one particularly severe condemnation, KCNA urged the American people to kill Biden, addressing him as a "rabid dog."

In contrast, the North Korean state appeared more cooperative with Biden's predecessor, President Donald Trump. Trump met with Kim Jong-Un in person on two occasions – the first sitting American president to hold a summit with a North Korean dictator – and maintained regular communication with the regime.

Breitbart News
The efforts Trump made with North Korea did not bring significant change, but North Korea did stop testing nuclear weapons for three years.
While Biden was VP, North Korea conducted four of their six known nuclear weapons tests.
Let's look at some of the more interesting tweets coming out on this news:
BREAKING: