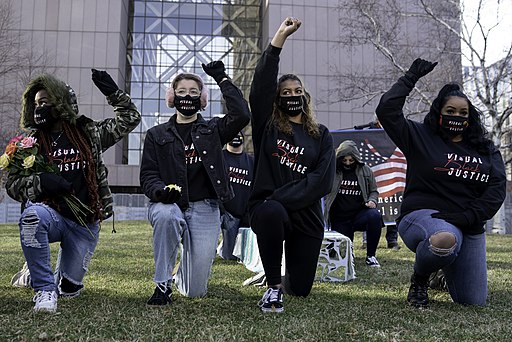 Americans are once again seeing videos of protests and rioters smashing cop cars in their newsfeed.
Remember what President Trump said back in June of 2020?
"If the Democrats gain power, then the rioters will be in charge, and no one will be safe, and no one will have control. Joe Biden is not the leader of his party. Joe Biden is a helpless puppet of the radical left.

If Joe Biden were to become President, an emboldened left will launch a full scale assault on American life. They'll expel anyone who disagrees with them."

Breitbart News
Trump is looking like a prophet now as police use tear gas and rubber bullets to quell the violence and looting.
Are we about to go through another summer like 2020?
The trial of former police officer Derek Chauvin is still underway, and the city of Minneapolis is already seeing riots due to a new, separate incident not related to George Floyd that occurred on Sunday.
Here's what happened: a 20-year-old black man was shot dead during a traffic stop.
Daunte Wright was pulled over by police Sunday morning in Brooklyn Center. The details of what went down are still being sorted out:
Police have released few details about the fatal shooting. They said officers tried to arrest Wright after pulling him and his girlfriend over for a traffic violation at about 2pm on Sunday before realizing he had an outstanding warrant. 

Officers say that as they tried to arrest him, Wright got back in his car and drove off. An officer fired at the vehicle, striking Wright, but he continued driving for several blocks before hitting another car.

Police have not said if Wright was armed or explained yet why they opened fire. 

Wright's mother says he called her in the moments before to say police had pulled him over for having air fresheners dangling from his rear-view mirror. It is illegal in Minnesota to have anything hanging from a rear-view mirror. 

He was pronounced dead at the scene of the crash and his girlfriend, who was a passenger in the car, sustained non-life-threatening injuries.  

Daily Mail
The National Guard has been called in to restore order and a curfew was imposed.
Brooklyn Center Police Say the Shooting of Daunte Wright was 'an accidental discharge' as officer intended to fire taser, not gun.
Here are some additional videos and comments on this developing story: