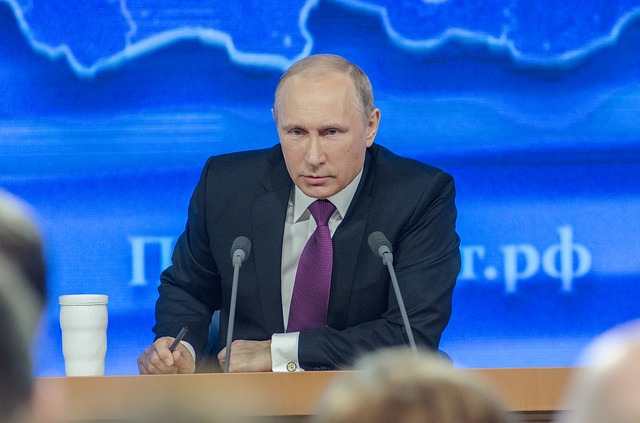 It's been a rough 48 hours for President Joe Biden on the world stage, and he's got only himself to blame.
It all started when Biden said that Russia's President Vladimir Putin was a "killer" in an interview that aired Wednesday, March 17th.
The accusation reached Putin, who then responded to Biden publicly, humiliating him in the process.
In response, Putin made a pointed remark about Biden's health, then challenged Biden to a live discussion conditioning it on being live without any lags or delays, basically indicating he knew he wouldn't be able to. Putin also challenged the moral authority of the U.S., claiming the U.S. was rooted in genocide against Native Americans and in slavery. Putin claimed hat legacy continues, that's why there's BLM today. Reporters then asked the White House if Biden would be accepting Putin's challenge. Biden having thrown down the gauntlet, then had Jen Psaki back off for him saying he was "quite busy."

RedState.com
You'd have to be pretty naïve to believe that Biden was too busy to accept Putin's challenge. The truth of the matter is that Biden is not capable of going toe-to-toe with Putin in a live debate. Putin would mop the floor with Biden.
Putin Made Biden Look Weak. Then China Made the U.S. Look Weak.
The pissing match between Biden and Putin was just the beginning of Biden's troubles. Because after Putin had put Biden in his place, China's top diplomat Yang Jiechi claimed the U.S. is weak and can't speak from a position of strength.
Jiechi argued, "USA isn't qualified to speak to China from a position of strength. Many people within the U.S. actually have little confidence in its democracy."
He said, "We don't believe in invading through use of force, topple other regimes, massacre people of other countries… Important for U.S. to change own image."
And also: "America doesn't represent global public opinions."
An MSN article summarized the exchange between U.S. Secretary of State Antony Blinken and Chinese diplomat Yang Jiechi:
U.S. Secretary of State Antony Blinken engaged in a strongly worded exchange with China's top diplomat on Thursday during a two-day summit in Alaska.

An edited video of the exchange, which has been viewed more than 900,000 times on social media, showed Chinese Communist Party foreign affairs chief Yang Jiechi clashing with his American counterpart over the role of the U.S. in the region.

The meeting of the two countries, the first of the post-Trump era, has been heralded as a chance to reset after four years of increasingly icy relations between the two economic powerhouses.

But the opening day was defined by more hostile rhetoric, with Yang telling his counterpart that Washington "does not have the qualification to say that it wants to speak to China from a position of strength."

Jordan Schneider, a China analyst for the New York-based data firm Rhodium Group, said: "It's crazy how Chinese officials, by and large, held their tongue when engaging with the Trump administration, but in their first interaction with Biden folks, who you think they'd want to make a decent first impression with, they decide to go full Wolf Warrior to impress Xi."

MSN.com
As you can imagine, conservatives had a field day on Twitter:
In case it's not clear, the strength of the Trump administration is gone. And it has been replaced by a weak and emasculated Biden administration. The world knows this. That's why North Korea won't return Biden's calls, and it's why Putin and China now feel emboldened to criticize the Biden administration and the U.S.
It's almost like Biden has a "kick me" sign on his back.
Only 3 years and 10 months to go…