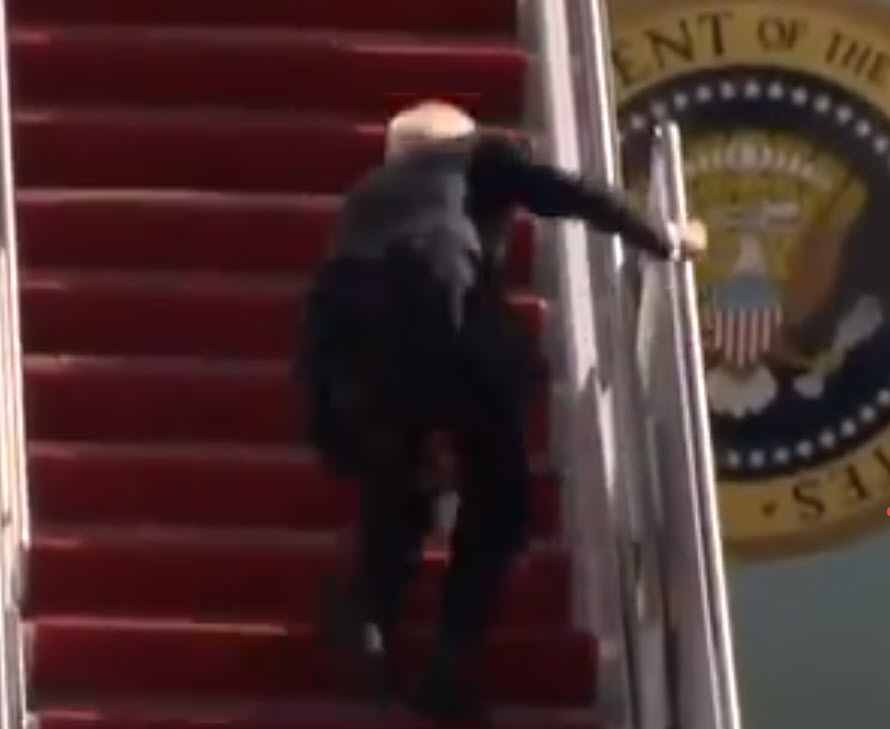 Oh man, this is so funny, you'll spit your drink out!
We all can use some laughs right now, amirite?
This Joe Biden video where he stumbles up the stairs is funny enough on its own. The video has gone viral for obvious reasons.
Some people consider this video of the President falling down three times symbolically disturbing. We won't get into anything deep here. Time to just sit back and enjoy some comedy gold as the weekend kicks off.
Let's have some fun, shall we? 🙂
People are making some hilarious memes, gifs and comments about this video.
So sit back and enjoy these hilarious memes, gifs and wisecracks. Don't drink anything while watching these! (Unless you like cleaning your computer monitor.)
Here we go!
President Harris his laughing with us!