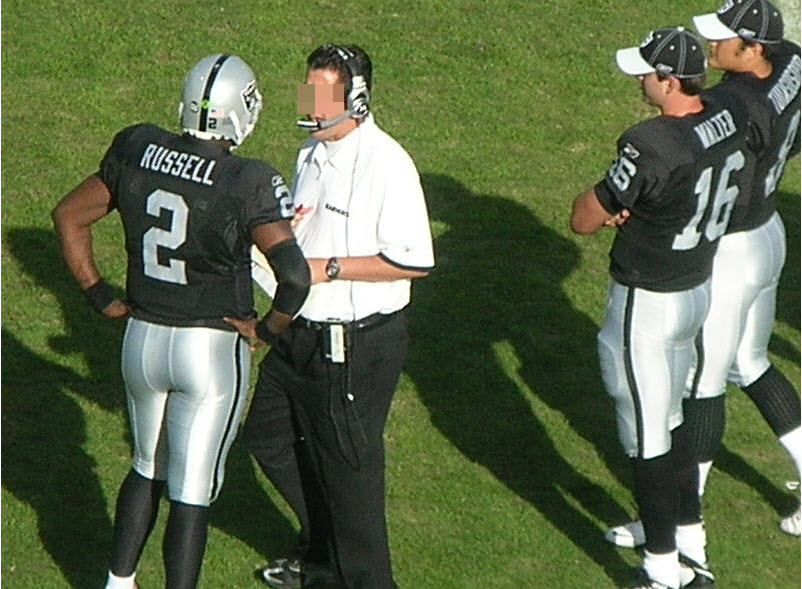 His career in the NFL as a coach spans 25 seasons, but right now, his family only has one thing on their mind – Greg Knapp's survival.
The longtime NFL assistant coach was riding his bicycle in California when he was struck by a car.
Knapp's agent Jeff Sperbeck confirmed the veteran coach was hospitalized and asked for prayers. According to multiple accounts, Knapp was riding his bicycle when he was struck by a motorist.

Following a distinguished career as a quarterback at Sacramento State, Knapp bounced around training camps and practice squads for the Chiefs, Raiders and 49ers – while also serving as an assistant coach at his college alma mater between cuts. He began his 25-season NFL coaching career with the 49ers in 1997, rising to the offensive coordinator position with the 49ers, Falcons, Raiders, Seahawks and Raiders.

From 2013-16, Knapp was the Broncos' quarterbacks coach. In 2013, one quarterback he coached, Peyton Manning, set single-season passing records that still stand with 55 touchdowns and 5,477 yards. In 2015, the Broncos won Super Bowl 50, a season in which backup quarterback Brock Osweiler replaced an injured Manning and led the Broncos to five wins in their final seven regular-season games.

9News in Denver
The collision between Knapp's bike and the unnamed motorist is still under investigation.
Knapp suffered serious injuries and is hospitalized in critical condition.