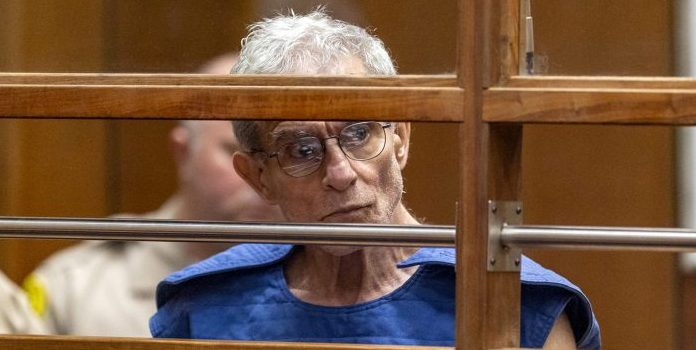 The trial of a wealthy liberal donor has revealed a corrupt lifestyle of sex, drugs and prostitution.

Ed Buck, a Democratic mega-donor, was arrested and charged almost two years ago, and went to trial on July 13. Buck is charged with giving fatal doses of drugs to two men, and persuaded others to travel for prostitution.

Buck, 66, has given more than half a million dollars to Democratic politicians (including Hillary Clinton) and causes since 2000. He's pleaded not guilty, and faces nine felony counts. If convicted, he could spend the rest of his life behind bars.
He was active in gay and animal rights issues, and exploited vulnerable men, most of whom were black. Buck paid them to come to his home to use drugs and engage in sex play, prosecutors said. Many were poor drug users who often worked as prostitutes to support their habit.
Neighbors knew about his illicit lifestyle and the traffic of men going in and out of his home. But police didn't arrest him until after the death of two men, Gemmel Moore, 26, and Timothy Dean, 55. And after two near fatal overdoses from another man in September 2019.
Dane Brown told investigators he was living in a hotel on Skid Row when he met Buck through a gay dating site. He moved in with Buck for part of the summer of 2019. And said Buck injected him with meth on nearly a daily basis for five weeks, according to court documents.
The second time Brown overdosed, he asked Buck to call an ambulance. When Buck refused, Brown said he fled the apartment and called 911 from a nearby gas station, and was taken to a hospital.
Prosecutors said Brown was lucky to survive. He is expected to testify at trial, and provide a first-hand account that neither Moore nor Dean lived to tell.
Jasmyne Cannick, a black political activist, led the charge to bring Buck to justice. Cannick and others complained that Buck avoided arrest because of his wealth, political ties and race.
She said on Monday:
"Just getting to trial is a victory. Who knows who (else) could have died in that time."