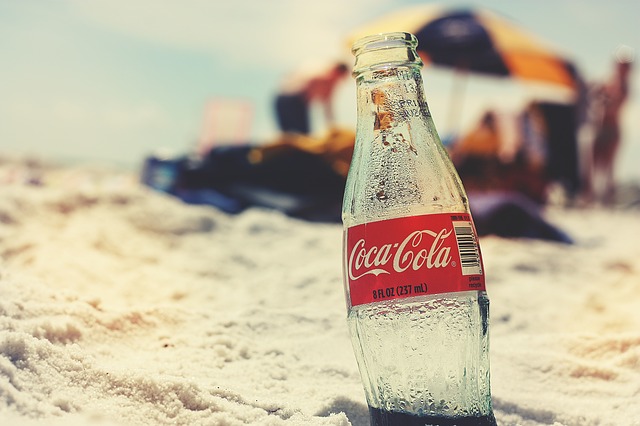 On Easter, Trump issued a powerful statement calling for the boycott of nine major corporations.
Trump's call to action was triggered, in part, by the MLB's decision to move their All-Star game out of Georgia because of the state's new voter ID law.
He called on all Republicans and Conservatives to join him in the boycott, saying that "we have more people than they do—by far," and that "We can play the game better than them."
The 9 major corporations Trump wants boycotted are:
Major League Baseball (MLB)
Coca-Cola
Delta Airlines
JPMorgan Chase
ViacomCBS
Citigroup
Cisco
UPS
Merck
Many of these companies have a significant presence in Georgia. Both Coca-Cola and UPS are headquartered in Atlanta. Delta is headquartered in Macon, GA. And the Atlanta Braves are one of the more popular MLB teams.
Georgia Republicans are already joining in the fight by demanding Coca-Cola products be removed from their offices. A letter signed by eight GOP lawmakers and sent to the CEO of the Georgia Beverage Association says:
"For years the Georgia House Republican Caucus has celebrated the Coca-Cola company as one of Georgia's most successful companies. Given Coke's choice to cave to the pressure of an out of control cancel culture, we respectfully request all Coca-Cola Company products be removed from our office suite immediately."

Just The News
Read Trump's full April 4, 2021 statement below:
Statement by Donald J. Trump, 45th President of the United States of America

For years the Radical Left Democrats have played dirty by boycotting products when anything from that company is done or stated in any way that offends them. Now they are going big time with WOKE CANCEL CULTURE and our sacred elections. It is finally time for Republicans and Conservatives to fight back—we have more people than they do—by far! Boycott Major League Baseball, Coca-Cola, Delta Airlines, JPMorgan Chase, ViacomCBS, Citigroup, Cisco, UPS, and Merck. Don't go back to their products until they relent. We can play the game better than them. They didn't even get approval of State Legislatures, which is mandated under the U.S. Constitution. They rigged and stole our 2020 Presidential Election, which we won by a landslide, and then, on top of that, boycott and scare companies into submission. Never submit, never give up! The Radical Left will destroy our Country if we let them. We will not become a Socialist Nation. Happy Easter!

Telegram
After issuing this statement, Trump followed it up with another, saying, "Happy Easter to ALL, including the Radical Left CRAZIES who rigged our Presidential Election, and want to destroy our Country!"
What do you think about Trump's call to action? Will you join him in boycotting the 9 companies he listed? Leave a comment with your reaction below.