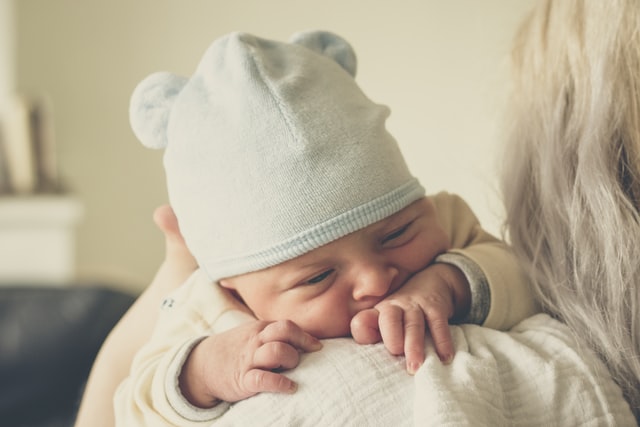 People love babies. How can you not? They're cute, cuddly, and adorable. Everyone loves babies, right? Well, unless you're a leftist who is irrationally terrified of overpopulation.
Unfortunately, though, it is exactly that kind of leftist that has overrun both the mainstream media and education systems in America, giving young people the disturbing notion that children are an inconvenience or a bad "thing."
What's been the impact of this? Mimi Nguyen Ly gives us those details:
The United States in 2020 saw the lowest number of births since 1979 and an ongoing decline in birth rates, according to the U.S. Centers for Disease Control and Prevention (CDC).

The agency estimated some 3.6 million babies were born in the country in 2020—down 4 percent from 2019. This marks the lowest number of births since 42 years ago, as well as the sixth consecutive year that the number of births has declined—down an average of 2 percent per year.

The provisional birthrate report […] published Wednesday by the CDC is based on a review of 99.87 percent of birth certificates issued in 2020, processed last year by the CDC's National Center for Health Statistics as of Feb. 11.

The general fertility rate was down by 4 percent from 2019—another record low for the United States, at 55.8 births per 1,000 women aged 15–44 in 2020. The rate dropped for mothers of every major race and ethnicity, and in nearly every age group, except for adolescents aged 10–14 and women aged 45–49.

Meanwhile, the total fertility rate (TFR) was also down by 4 percent from 2019, at yet another record low, at 1,637.5 births per 1,000 women in 2020.

The TFR estimates how many births a hypothetical group of 1,000 women would have over their lifetimes, based on the age-specific birth rate in a given year. The 2020 rate is below the level at which a given generation can exactly replace itself (2,100 births per 1,000 women). The TFR has generally been below replacement since 1971, according to the CDC.
Now, maybe you're one of those people who thinks, "So what if the U.S. isn't having enough babies to make up for the number of deaths? So what if the U.S. population decreases?"
It's a valid question.
The answer as to why this is a problem for all of us is that all government-run retirement programs, and all government-run social programs are paid for by people. Additionally, all future consumers to buy things to fuel economic growth are, you guessed it: people. If you don't have enough people to pay the taxes to pay for government programs or to buy the goods and services to help an economy thrive, then you have a government and an economy that is on its way to collapse.
Imagine the social unrest of the last four years but on a much bigger scale because people won't just be upset based upon their leftist political positions, but they'll also be starving.
It could be a recipe for disaster in the long-term.
Whatever you do, you need to pay attention to this future trend and prepare yourself to handle the fallout.