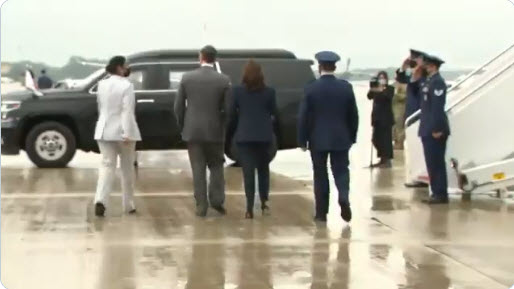 This is bizarre.
Kamala Harris was saying goodbye to her husband before boarding a plane. (Who knows where she's going – but we do know she's not going to the southern border, that's for sure.)
Of course, they were both masked up.
What's odd about this video is their goodbye kiss.
The VP and 2nd Gentleman proceed to kiss through their masks.
That's right – they did not remove their masks before kissing.
WTH?
WATCH:
The comments on Twitter are awkwardly funny: