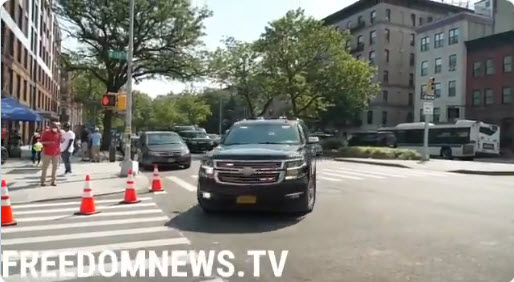 Public perception of Dr. Fauci has turned 180 degrees in the past ten days as Tony's emails blew the lid off his public facade.
He's not so saintly after all.
As the truth came out, Fauci had a terrible time last week – getting exposed as a liar while his book deal was put on hold.
Meanwhile, Joe Biden has not been popular with 75+ million voters. And his executive leadership so far is causing him to lose the support he did have before Jan. 20. (Don't believe those fake polls on CNN.)
Then there's Dr. Jill Biden…
Traditionally, Americans have not directed their ire on the First Lady, but after 4 years of the Left hurling buckets of venom at Melania Trump, we shouldn't be surprised that Dr. Jill is not particularly popular with many Americans at this point, either.
So, what happens when these two controversial figures (Fauci and Dr. Jill) visit a Democratic Party stronghold like Harlem, NY?
You would probably guess they received a warm welcome.
But that's not what happened today. In fact, the reception was mostly cold and hostile.
The modest crowd who did show up for their motorcade entrance into the city blasted Fauci and Dr. Jill.
Listen to the people boo loudly and scream in New York accents, "Fauci, you got your talking points from the CCP!"
"Fire Fauci! Fire Fauci! Fire Fauci!"
Man, it feels good to see people waking up to the evil that Fauci has helped faciliate over the last 15 months.