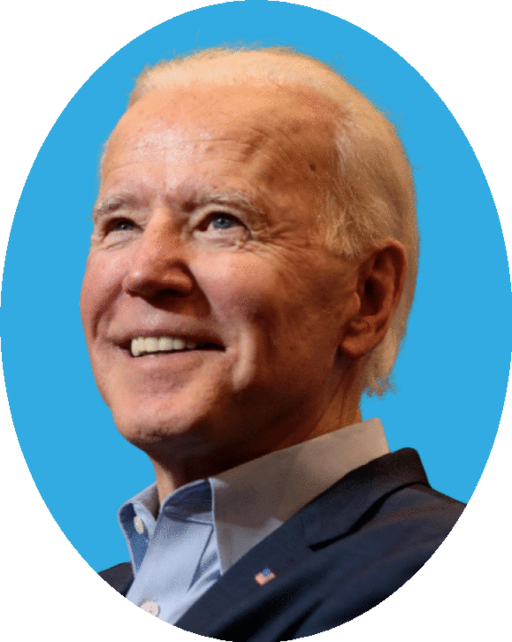 Reporters with cameras can make it hard to hide the truth.
Joe Biden can testify to this.
On Thursday, a Bloomberg reporter snapped a photo of Joe Biden's daily schedule, then posted it on Twitter.
People are going nuts!
Both the Left and the Right have plenty to say about this photo: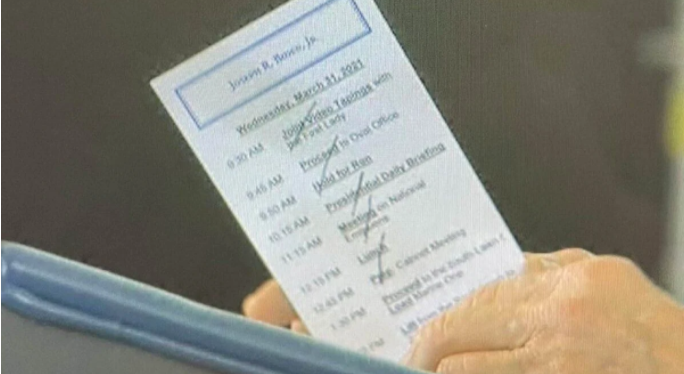 OMG. This is only going to fuel the whole "grandpa Joe" memes.
The part that everyone is talking about the most is the "proceed to Oval Office."
Joe needs to be told that?
"Okay, Mr. President, you're dressed. You had breakfast. Now its time to proceed to your office."
And the Left says this guy is totally normal?
Here is the Bloomberg reporter and his tweet of the photo:
Speaking of Biden and the obvious signs something's not right, this news is making people go, "Hmmmmmmmmm."
So who knows? Maybe this photo of his schedule was an intentional ploy to make Joe look like he's a busy guy?
If so – it's backfiring big time.
Let's take a look at some of the reactions:
What a clown show.
The American people are not buying this charade.
There is no WAY Joe got ten million more votes than Obama – but that's a whole other story.
We'd love to see YOUR comments on Biden's schedule down below.