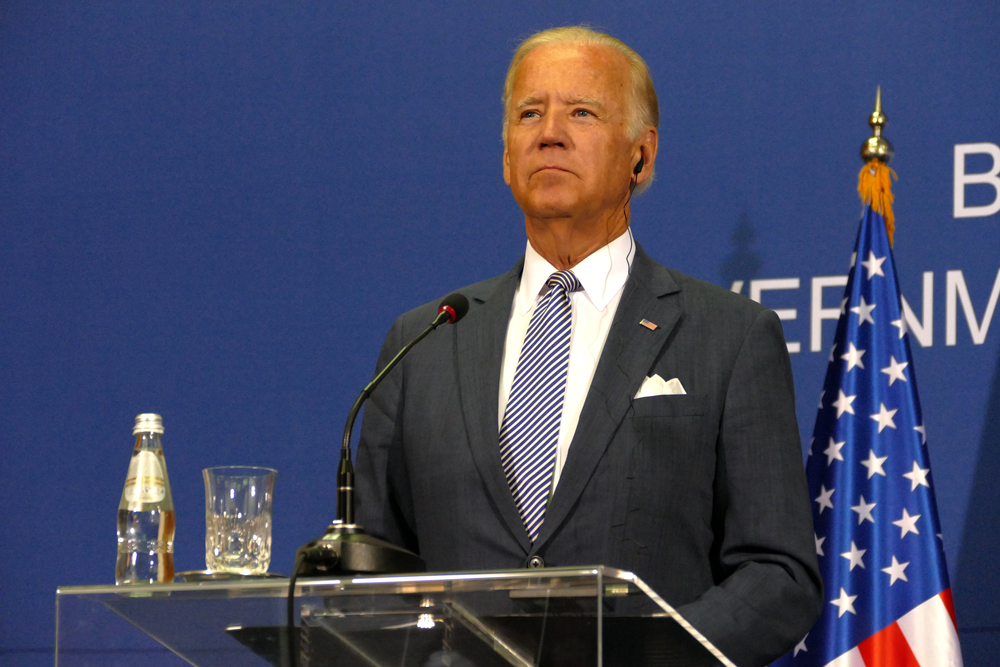 President Joe Biden opposes the effort to recall California Governor Gavin Newsom (D), according to a tweet by White House Press Secretary Jen Psaki on Tuesday afternoon.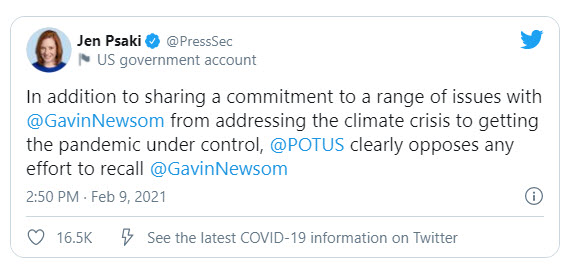 Biden's indirect statement of support came as Newsom's opponents reported Monday that they had collected more than 1.4 million of the 1.5 million signatures required by March 17 to put a recall on the ballot, as Newsom's approval drops.
The speed of the signature process means that supporters of the recall will have more than a month to add extra signatures in the event that some are disqualified. 
KEEP READING