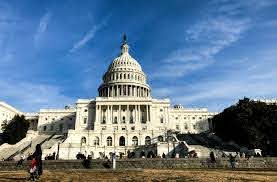 Two House members said Sunday that they have tested positive for the coronavirus, bringing the total to nine Capitol Hill lawmakers having contracted the virus in the past 10 days.
Reps. Joe Courtney (D-Conn.) and Bryan Steil (R-Wisc.) said they made the announcement after getting their test results earlier in the day.
Courtney said he'd been exposed to someone who tested positive for the virus last week and that his first test after the exposure came back negative.
Image Credit: DCist