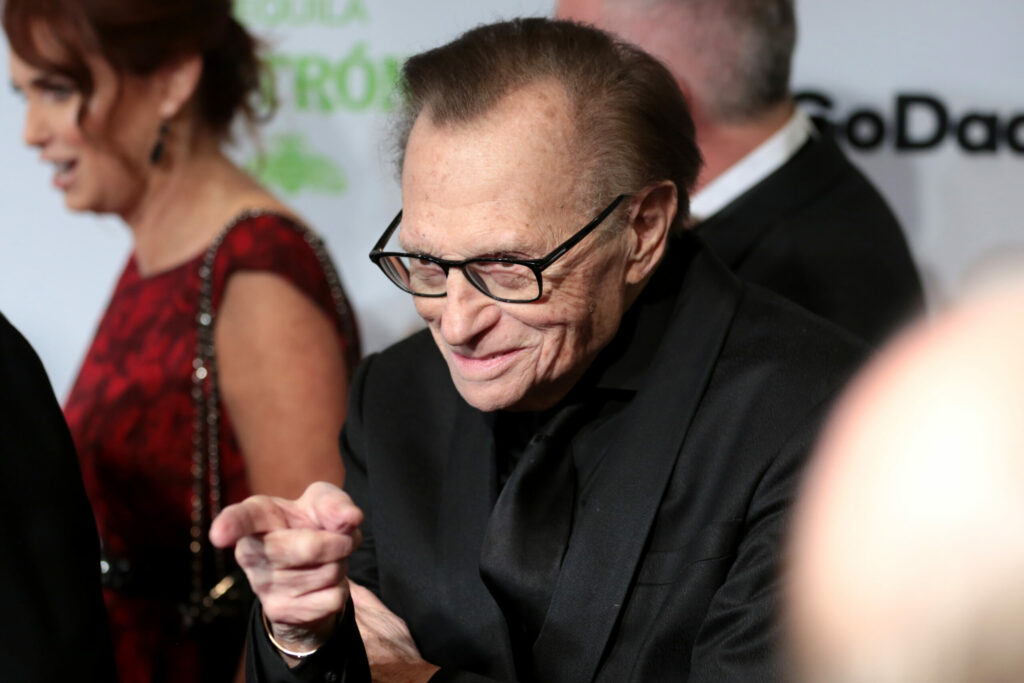 Shawn King has opened up about her final moments with late husband Larry King.
"We were able to do FaceTime in the hospital and it was hard for him to talk, but the one message that he wanted to make sure I heard was, 'I love you, take care of the boys,'" she told Entertainment Tonight of the famed broadcaster's final moments.
Shawn, 61, and Larry shared two sons, 21-year-old Chance and 20-year-old Cannon. He is also survived by his oldest son, 59-year-old Larry King Jr., from his marriage to Annette Kaye.
Larry King died Saturday morning at Cedars-Sinai Medical Center in Los Angeles. He was 87.
Although Larry's sixth wife, Julia Alexander, told The Post that he died from coronavirus, which he had contracted in December, Shawn said that wasn't his actual cause of death. 
KEEP READING