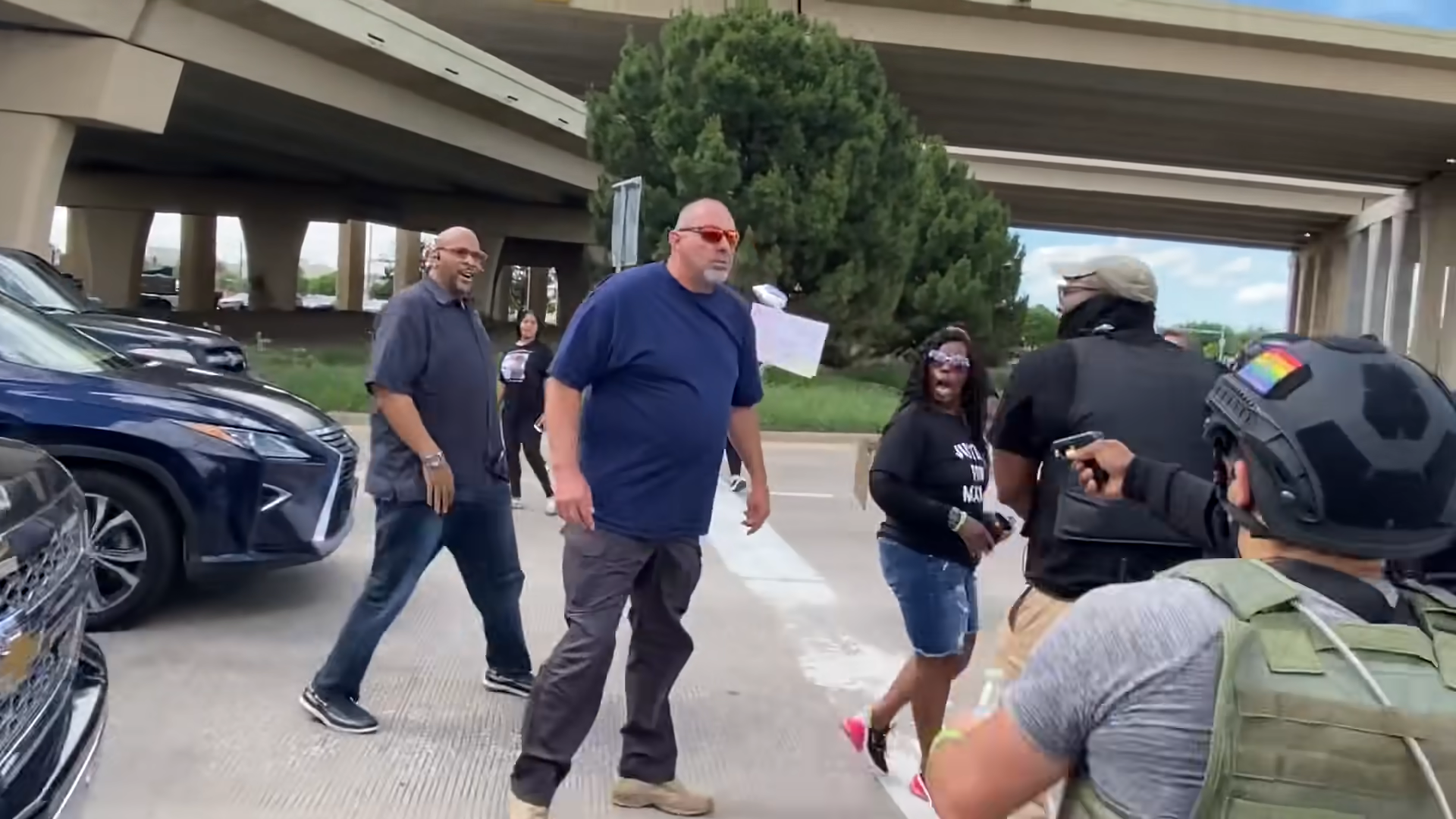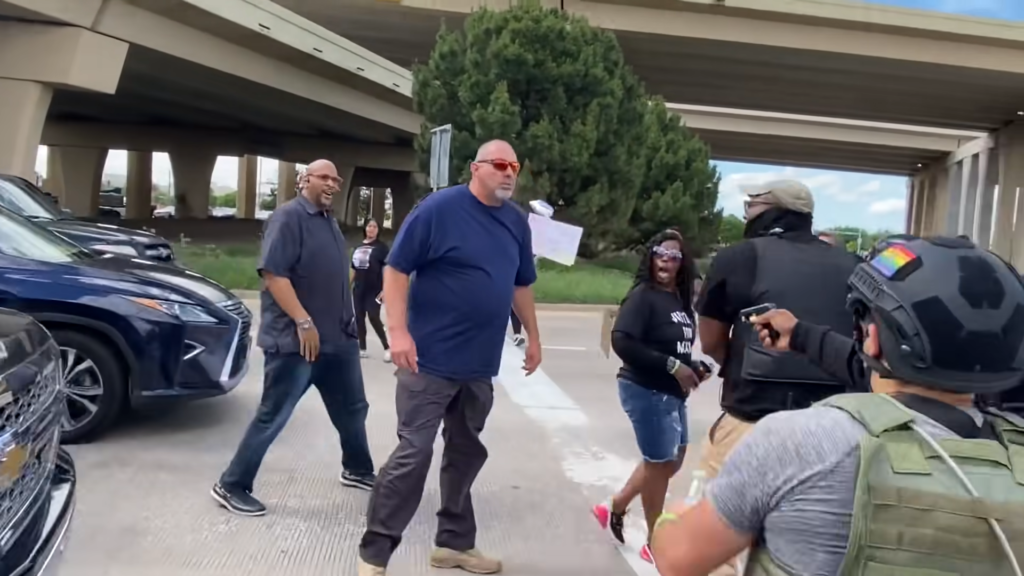 On Friday, some BLM protestors blocked a road and caused a lot of inconvenience for people.
One man took matters into his own hands and confronted them.
On Friday video was released of an armed Black Lives Matter mob blocking traffic in Plano on a Friday night.

Not everyone appreciated their lawlessness.

One man got out of his truck, confronted the mob and started screaming at them to get the f**k out of the road!

The Gateway Pundit
This was a brave move, and the Left hated him for it.
Here's a biased video one leftist uploaded showing some of the encounter:
But what the Left doesn't want you to see is what they did next…
By Saturday night the far-left mob had already doxxed the man and targeted his businesses!

This is the modern-day left – Submit to their violence or be destroyed.

The Gateway Pundit
Several tweets from the local chapter of the radical left-wing John Brown Gun Club were screenshot by The Gateway Pundit.
They show the Club sharing information about the man's business and encouraging fellow leftists to go after it.
This kind of behavior is unacceptable, as is BLM blocking traffic.
Conservatives need to keep standing up for what's right, no matter how low the Left goes.