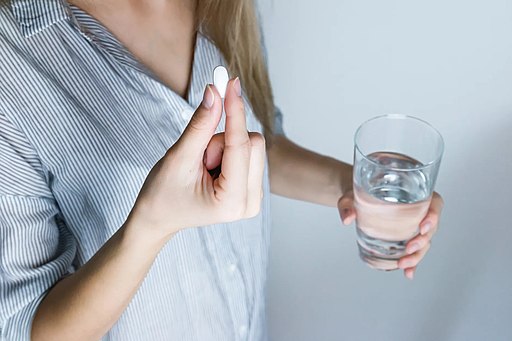 People have strong opinions about the coronavirus vaccine.
Many Americans already received a COVID-19 "jab" from one of the three "Big Pharma" companies. But many others are choosing to hold back. Some folks do not want to get vaccinated due to safety concerns.
Now, this breaking news could make the entire vaccine debate a moot point – the coronavirus vaccine could end up quickly fading into the background later this year.
How so? A secret project that Pfizer has been working on for months is reportedly progressing well and has a strong chance of becoming available on the market later this year.
The project involves a simple little pill that cures the coronavirus.
At two anonymous Pfizer buildings, one in the U.S. and one in Belgium, a remarkable experiment is under way. Up to 60 volunteers, all clean-living adults aged between 18 and 60, are being given the first pill specifically designed to stop Covid-19.

If the trial is successful, it is just possible a home cure for Covid-19 will become available later this year. U.K. Prime Minister Boris Johnson, who announced the formation of an "Antivirals Taskforce" last week specifically to invest in such products, will no doubt be scanning his text messages for early updates.

The molecule being tested is a bespoke antiviral code-named PF-07321332. Classed as a "protease inhibitor", it has been formulated to attack the "spine" of the SARS-CoV-2 virus and stop it replicating in our nose, throats and lungs. It was protease inhibitors that turned the tide on the spread of HIV in the UK and around the world. Now researchers hope they may be on the brink of a similar pandemic-busting breakthrough.

"If they have moved to this stage they will be quietly optimistic," said Penny Ward, a visiting professor in pharmaceutical medicine at King's College London and a pioneer in the development of Tamiflu, an antiviral that combats seasonal and pandemic flu. "The question will be about how the drug is tolerated… They will be going like the clappers".

The antiviral pill was developed from scratch during the current pandemic, Dafydd Owen, director of medicinal chemistry at Pfizer, told a private symposium of the Division of Medicinal Chemistry last month.

National Post
That would be quite the game changer.
If there was a pill available that cures the virus, why would you get an mRNA vaccine?
If you get the virus, you could just take some medicine, rest a couple days, and get back to life.
Taking something like Tamiflu sounds way more appealing than getting a shot every six months for a virus you can still pick up after the shot.
If the trial is successful, a "home cure" for COVID-19 could be available this year.
Wow.
Let's hope so. Maybe that would shut up the Left with their vaccine peer pressure garbage?