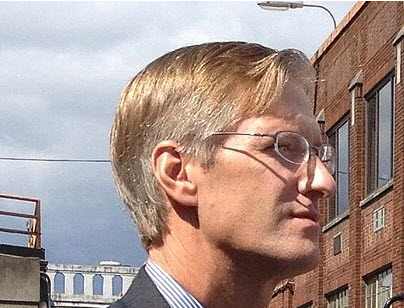 At first, he tried to be patient and understanding with Antifa.
For 9 months, he appeased them, coddled them, and protected them as they ran wild, rioted, and destroyed his city.
Finally, in what amounts to a small miracle, he's come to his senses.
In a virtual press conference on Monday, Portland Mayor Ted Wheeler said that residents are sick and tired of the nightly violence by thugs and criminals who operate as if they're on a noble crusade.
Wheeler was referring to the recent destruction of property by 100 protestors in downtown Portland.
He also said that he fully supports the controversial kettling technique Portland police are now using to control crowds.
"We're aligning our resources, we're revising our tactics and we're fighting back with everything that we've got," Wheeler stated.
Despite the defunding of police units in Portland last year, Wheeler is talking tough while also holding down the job of Portland's police commissioner.
Wheeler has been criticized for how police have handled protestors over the past year.
He's now in a position of begging for money just to keep the city afloat.
What a sad state of affairs for the peaceful taxpayers of Portland.
You reap what you sow, eh Ted?