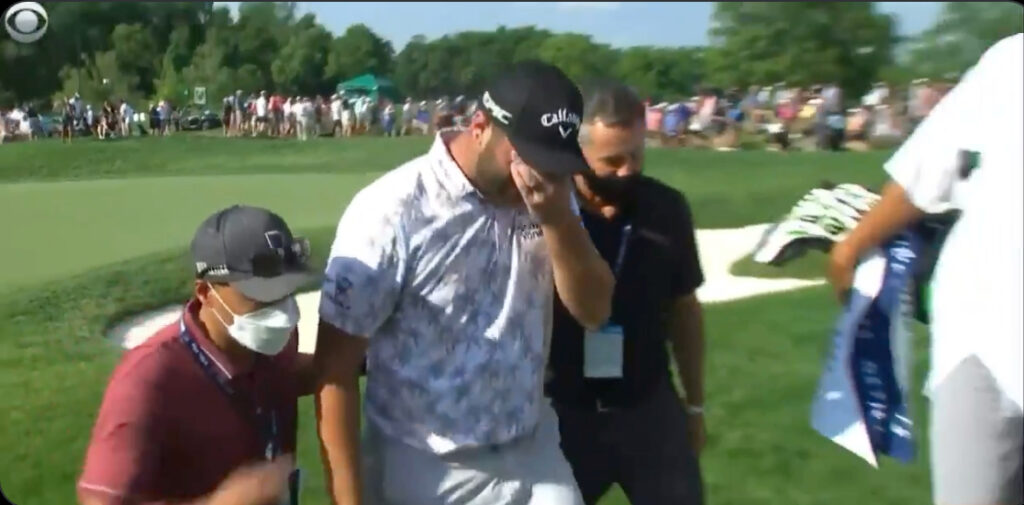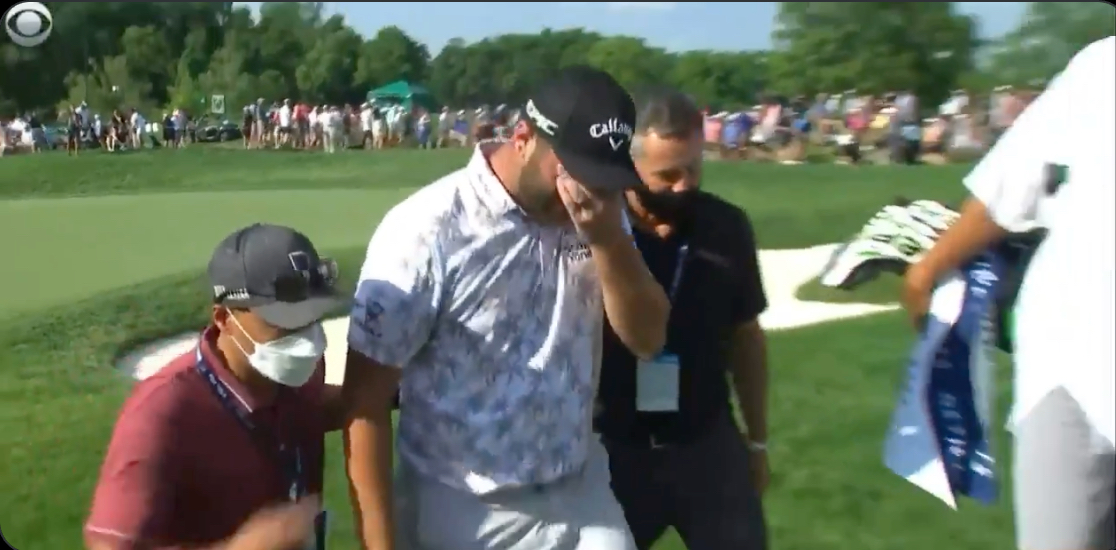 On Saturday, June 5, Spanish golfer Jon Rahm was leading the PGA Memorial Tournament by a comfortable 6 strokes.
That's when he got the bad news… a Covid test had come back positive. Here's the moment Rahm was pulled from the tournament:
Even though Rahm was asymptomatic and clearly capable of golfing — and even winning the tournament — the PGA removed him from the tournament and forced him to quarantine for 10 days.
"I'm very disappointed in having to withdraw from the Memorial Tournament," he said in a statement posted on Twitter. "This is one of those things that happens in life, one of those moments where how we respond to a setback defines us as people. I'm very thankful that my family and I are all OK."
Rahm was headed for a big win and a purse of nearly $2 million when he was forced to withdraw. Patrick Cantlay ended up winning in Rahm's place, taking home $1,674,000 in prize winnings.
Blake Harms described the moment Rahm found out he was Covid-positive as "remarkable." But that's the wrong word. I prefer "Idiotic," "Asinine," "Laughable," or just "Remarkably Stupid."
After all, Dr. Fauci himself is on the record saying, "In all the history of respiratory viruses of any type, asymptomatic transmission has never been the driver of outbreaks. An epidemic is not driven by asymptomatic carriers."
The PGA did not have to remove Rahm. He could have completed the golf tournament. And he could have won $1.6 million.