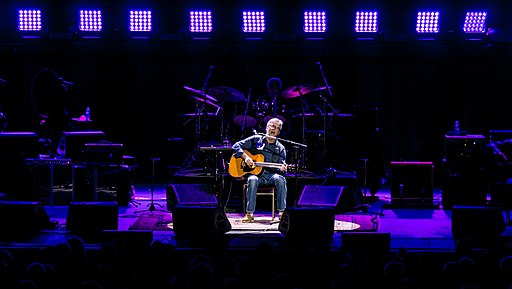 A famous rock and roll icon recently feared his playing days were over.
What happened to this singer/song writer scared him deeply.
Eric Clapton, creator of classic songs like Layla and Tears in Heaven, recently had a health scare. He truly thought his music career was about to fatally end.
Eric Clapton has hit out at 'propaganda' over vaccine safety, claiming he suffered alarming side effects after his Covid jabs.

The legendary guitarist, a lockdown sceptic, said his hands and feet became 'useless' – prompting fears he would never play again.

In a message to his music producer, he said: 'I took the first jab of AZ [AstraZeneca] and straight away had severe reactions which lasted ten days.'

The 76-year-old said he 'recovered eventually' but suffered further 'disastrous reactions' six weeks later after the second shot. 

He added: 'My hands and feet were either frozen, numb or burning, and pretty much useless for two weeks, I feared I would never play again…

'I should never have gone near the needle.

'But the propaganda said the vaccine was safe for everyone.'

Daily Mail
The talented musician went on to say:
Since last year, Clapton has been a harsh critic of the British Government's lockdowns.
If fact, Clapton teamed up with Van Morrison to release this anti-lockdown song called Stand and Deliver.
Crank it up!