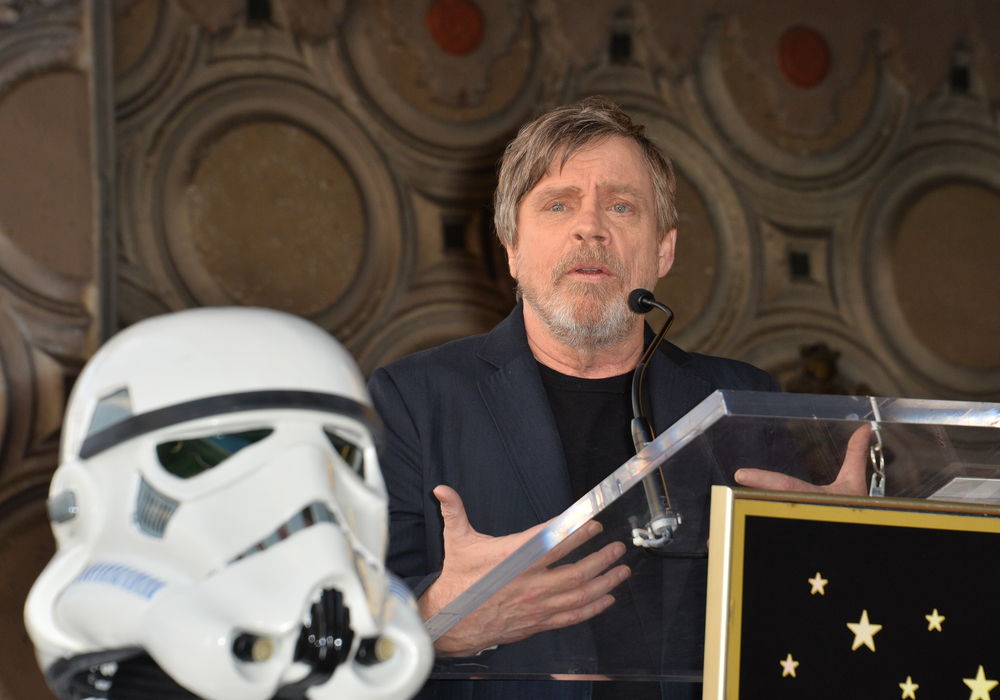 Mark Hamill is celebrating his return to the Star Wars universe.
The actor's iconic character from the film franchise, Luke Skywalker, made a surprise appearance in The Mandalorian's season 2 finale, "The Rescue," which dropped on Disney+ on Friday.
In the episode, a CGI version of Hamill's Luke Skywalker rescues Mando (Pedro Pascal) and Grogu/The Child — better known as Baby Yoda — from The Dark Troopers, sent by Moff Gideon (Giancarlo Esposito).
In a heartwarming final scene, Mando watched as Grogu departed with Luke and his longtime droid, R2-D2, to complete his Jedi training.
After the episode aired, Hamill, 69, tweeted: "The fact that we were able to keep my involvement a secret for over a year with no leaks is nothing less than a miracle. A real triumph for spoiler-haters everywhere! <#LooseLipsSinkStarships #STFU." 
KEEP READING