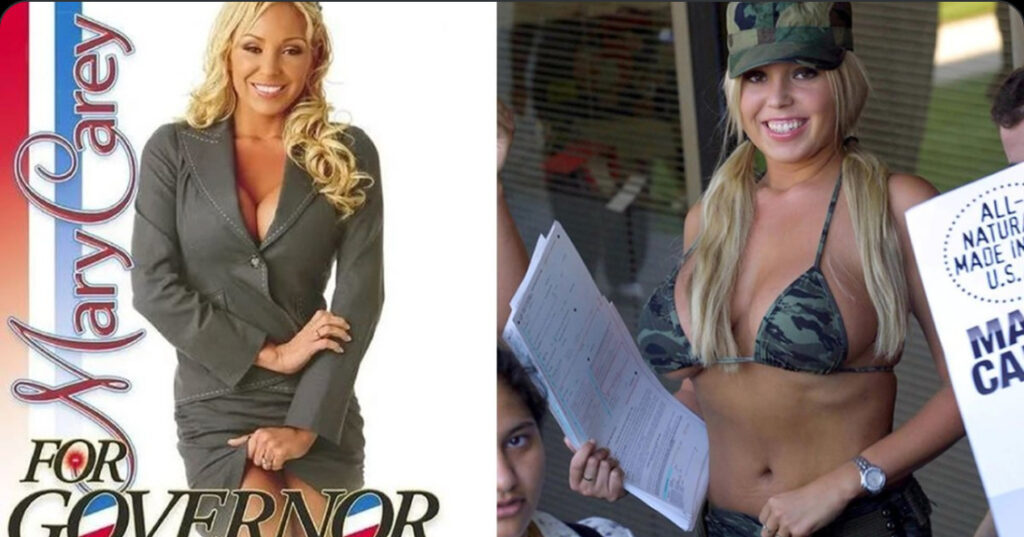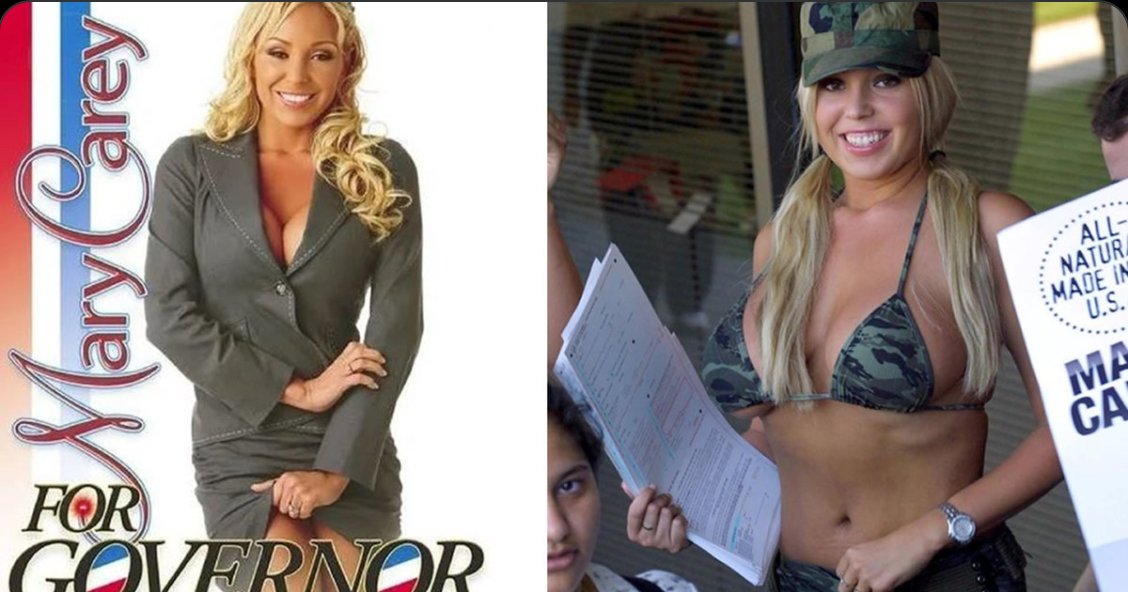 It's the Wild, Wild West in California politics because it's so easy to run for office.
To throw your hat in the ring, it costs less than $4,000 — plus a modest 65 signatures. Which means just about any Tom, Dick, or Harry who wants to run… can.
Now that Gov. Gavin Newsom is facing the very real threat of being recalled (as Gray Davis was in 2003), all sorts of characters are coming out of the woodwork to announce their candidacy to take over the governorship.
Davis's 2003 recall is what ultimately gave us The Governator — more commonly known as Arnold "I'll Be Back" Schwarzenegger. What new governor could California serve up this time around?
As we reported earlier, former Olympian and reality TV star Caitlyn Jenner has already announced she's running. So has the model Angelyne and former porn star Mary Carey, both of whom already ran in 2003.
As Carey launches her second political campaign, she argues she's more experienced now. But — based on her slogans and double entendres — it's clear she's just as interested in the publicity as she is in the potential governorship.
"Last time, I was young, dumb, and full of fun," Carey, now 40, said in an interview this week, according to San Francisco's KGO-TV. "And this time I'm more experienced and I am not going to take this position laying down. I am ready to be on top."

"I'm getting ready to take another shot at the California Gubernatorial Seat!! Political Strategy is in the works… Any and all support to fight the big political parties will help save our state!" Carey says on her website. "Finally a politician you want to be screwed by!!!"

Fox News
Could Carey actually do a better job governing the state of California than Newsom? That's hard to say. But given Newsom's horrible track record, it'd be hard to do worse.
If elected, Carey has some bizarre policies she'd like to push forward, one of which involves her plan to persuade people to give up their guns…
Carey, who will be running as a "no party preference candidate," said she decided to announce her campaign before the recall qualified so that she can start gathering the signatures. She said her primary policy focus will be on solving the state's homelessness crisis and helping businesses impacted by covid. She also hopes to resurrect her "Porn for Pistols" policy platform from 2003, which she says could help reduce gun violence by giving people free porn in exhange for turning in their guns.

ABC7 News
Amongst all the uncertainty, one thing's for sure: If the California recall election moves forward, it will be an extremely fertile source of outrage and entertainment.