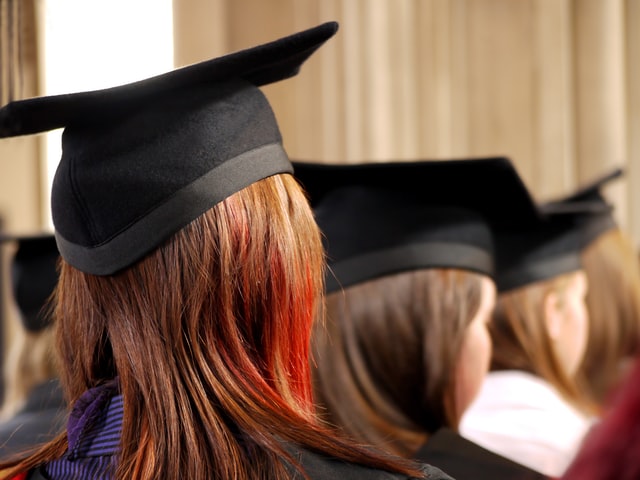 The President of the Virginia Commonwealth University student body has been in the news for a series of disturbing remarks.
These remarks were anti-white, anti-police, and pro-violence.
What's more, the ACLU in Virginia celebrated this individual for being "the first openly transgender & non-binary person" to serve in this position.
Here they are in their own words:
In one post to social media, the "transgender & non-binary" leader of VCU's student government wrote: "i hate white people so much its not even funny."

"Ur reminder to advocate for the [killing] of [kops]," tweeted VCU student body president Taylor Marie Maloney in March, from the now-suspended Twitter account, @okrasocialist, according to a report by Post Millennial.

In another tweet, the student body president celebrated the killing of a Capitol Police officer.

"love this we need more of this," Maloney wrote in response to a tweet from the Associated Press, which read, "A Capitol Police officer was killed after a car rammed into law enforcement at security barricade. A second officer was injured, police say."

On the day of the Derek Chauvin verdict, Maloney took to Twitter to proclaim that she hoped "that man" would be acquitted, so that rioters can "burn this bitch to the ground."

"i hope that man walks so we can burn this bitch to the ground," the student body president tweeted.

A few days later, Maloney tweeted, "riot riot riot," and "loot loot loot."

Breitbart News
As the university hasn't commented on this, it's not known whether Taylor Marie Maloney is still the President of the student body.
But these are the kinds of sick people pushed on the rest of us by Democrats, and it explains why they're doing so much damage to America.
Thankfully, most Americans are decent and civilized, which is why it's so important to spread the word about the Democrats.
They simply cannot be trusted not to promote violence against white people, attack police officers, and destroy local communities.