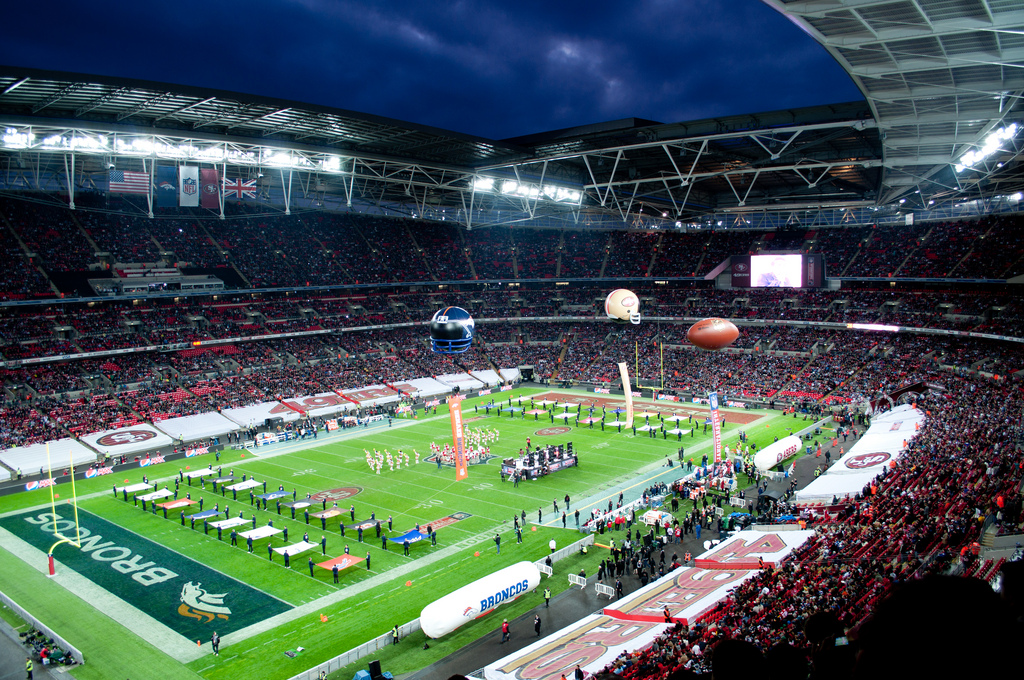 We're alive in strange times. On Tuesday night, we as a collective football world watched as the Baltimore Ravens and Dallas Cowboys kicked off on time just moments after Dez Bryant was red flagged with an inconclusive PCR test he'd taken earlier in the day. That test was bounced to a nearby lab, digested and radioed over to the stadium in Baltimore where Bryant had been warming up, hugging his old friends and talking to people without a mask on. He was yanked immediately and tested for COVID-19. It came up positive.
I emailed a league spokesman after seeing a picture of a maskless Bryant hanging out with a Cowboys player who was wearing his mask improperly and asked how they knew the game was safe to play if something like this was happening moments before kickoff. Can we really, definitively know that the Cowboys player is not at risk for contracting a disease that has killed hundreds of thousands of American people? Can we be sure that this is not, say, the precursor to a superspreader event?
The league's response? Well … yes, we can. The bands worn by players can interpret all sorts of data and take into account the fact that this interaction was outdoors and apparently not lengthy enough to cause concern. In the time between Bryant's inconclusive test and his positive test confirmation, the league says it was able to check the band for his on-field activities, check the band for his prior 48 hours' activities, pull interviews with close contacts and decide that, after all this, we could still kick off in time for an early dinner on the West Coast.
On one hand, our brains are trained to wonder what the hell we're doing jumping through these flaming hoops just to complete a milquetoast matchup between two teams who are, at least for now, not even in the playoffs. On the other, part of me got the email and nodded. Oh that makes sense that this space-aged thing was created in a matter of weeks and exists, working perfectly. I trust it implicitly!
It's the kind of mental gymnastics that have become commonplace during the pandemic; a cocktail of blind faith, self-indulgence and dark pragmatism we're all somewhat complicit in the further we get into the 2020 NFL season. Nothing is really grounded in a truth that feels foundational and rooted. And yet, by the seat of our pants we fly.
Image Credit: Wikimedia Commons