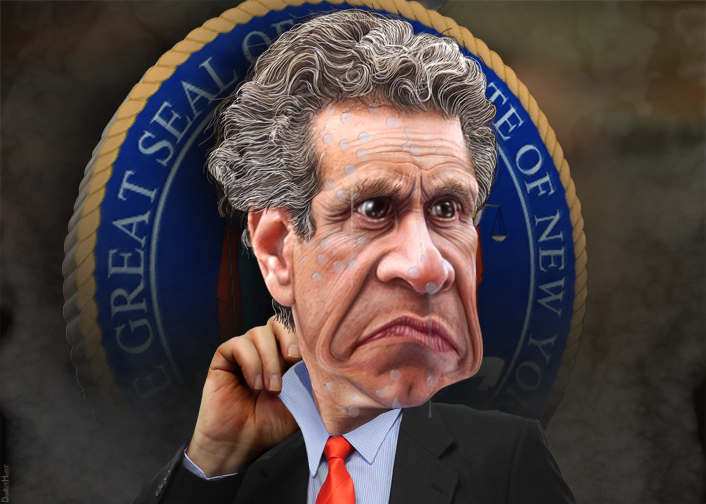 Nope, this latest controversy has nothing to do with the #MeToo movement.
Nor does this new scandal involve nursing homes.
New York Governor Andrew Cuomo is once again in hot water for an entirely new reason: nepotism.
On Wednesday, the Albany Times-Union reported, citing sources with direct knowledge, that Governor Cuomo and New York Health Commissioner Howard Zucker ordered health officials to bump to the front of the line Cuomo's family members and people with ties to his administration during the early days of the coronavirus pandemic.
Remember when millions of people were wanting tests but couldn't get one? Or they had to wait for long periods of time? Cuomo's family didn't have to wait. They received preferential treatment, including CNN talking head Chris Cuomo – Andrew's brother, along with Andrew's mom and one of his sisters.
Reportedly, some family members received multiple tests. Chris Cuomo was even treated to a house call for a COVID test, getting swabbed at his Long Island home. These tests conducted on Cuomo's loved ones, according the report, were labeled as "critical samples" and were processed ahead of others.
Well-known figures who received tests in the early days of the pandemic included Rick Cotton, the executive director of the Port Authority of New York and New Jersey, and his wife; and Patrick Foye, head of New York's Metropolitan Transportation Authorities, and his wife. Some unnamed media members and state legislators were also tested.

Cuomo administration officials denied that anyone received preferential treatment. Richard Azzopardi, a top adviser to Cuomo, said the allegations were "insincere efforts to rewrite the past."

Fox News
Two days ago, when Gov. Cuomo only had two major scandals to deal with, he was caught on video telling an adoring fan (hey, even serial killers have fans), "I'm staying. I'm not going anywhere, darling."
What nerve this guy has to not resign after 8 women come forward with sexual abuse allegations, along with his nursing home disaster that led to over 13,000 deaths of nursing home residents.
Andrew Cuomo must resign at once. For the sake of the people of New York, Governor. Do the right thing and step down.
Let us know in the comments if you think Andrew Cuomo should resign as Governor.