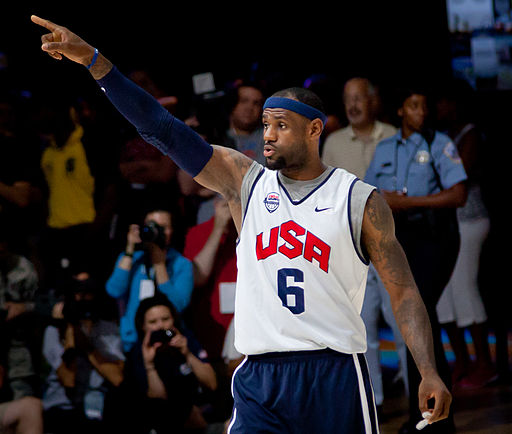 Lakers NBA legend Lebron James is known to be outspoken and opinionated.
He even speaks his mind on the basketball court. Like that time he argued with "Courtside Karen" and got her kicked out.
Lebron is also a known "wokester." And once again, he didn't hold anything back.
Wow.
As you know, the country has been riveted to the Derek Chauvin trial and this week's verdict. Along with the shooting in Columbus of a 15-year-old knife wielding Ma'Kiyah Bryant.
All this crazy news unleashed all sorts of jaw dropping behaviors on social media.
Lebron got caught up in the week's emotions, and hoo boy, this tweet was honestly pretty threatening.
What Lebron did on Wednesday was post a photo of the Columbus police officer who shot Bryant. In the caption, Lebron typed, "YOU'RE NEXT" with an hourglass sand clock emoji.
Here's a screenshot of the now deleted tweet, courtesy of The Gateway Pundit: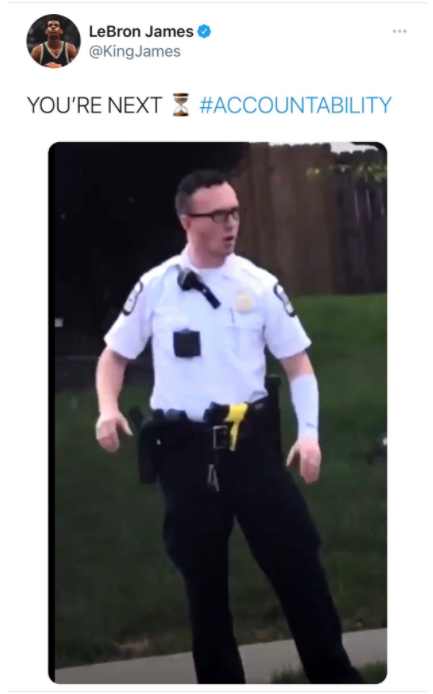 Wow.
Soon after he deleted the tweet, Lebron James tried to explain the menacing message that he scrubbed off his timeline:
ICYMI: here's more details on the incident Lebron is tweeting about:
Columbus, Ohio – As reported earlier, officers were called to the 3100 block of Legion Lane just after 4:30 PM Tuesday for a stabbing and a shots fired call at 4:45 PM.

The police shot Ma'kiyah Bryant, a 15-year-old girl who was attempting to stab another person.

The police bodycam footage showed Makiyah Bryant attempting to stab someone as the officer acted swiftly and opened fire, fatally striking her.

The Gateway Pundit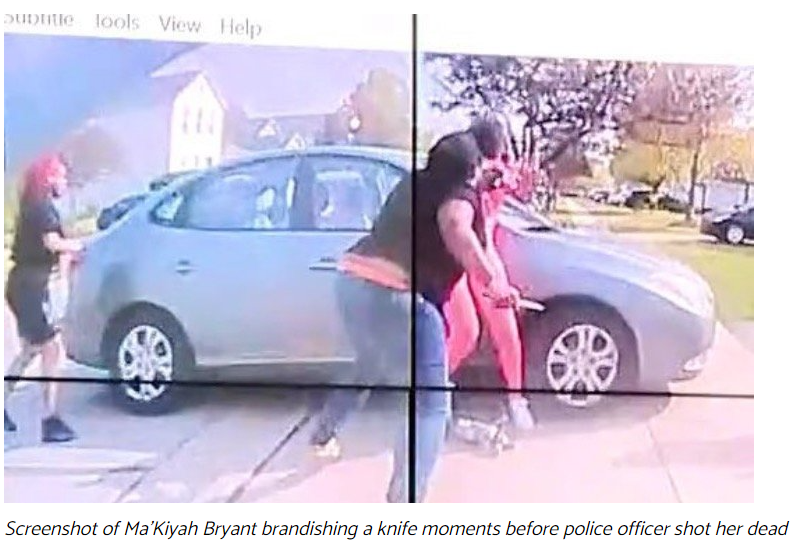 The left is ignoring the fact the police officer saved the life of the other female who was about to be stabbed.
What in the world?
Why does Lebron and the woke mob keep doing this?
They often overlook the context and important details of these cases and get outraged before all the facts are known.