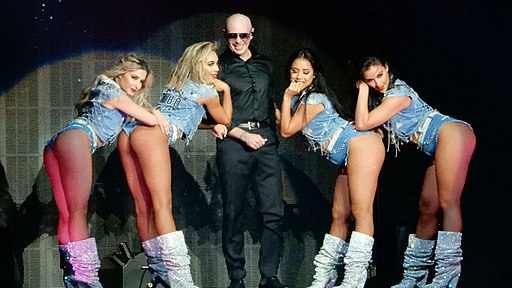 As the Cuban people now fight for their freedom (and their lives), one famous American says more needs to be done to help them.
Cuban-American rap sensation Pitbull is calling on rich Americans like Amazon founder Jeff Bezos to provide aid for Cubans protesting and fighting for freedom against the communist regime inside Cuba.
Pitbull is frustrated with the lack of response from the U.S. government and the private sector. So, he went on Twitter Wednesday pleading for help for the people of Cuba.
Pitbull singled out Bezos, who is apparently a Cuban-American based on his adoption at age four by his stepfather Miguel Bezos.
"All the world allies get together to help. Global businesses get together to help," he continued. "People that we're so proud of, people such as Jeff Bezos – Cuban American – graduated from a high school in Miami, built one of the biggest companies in the world, the richest man in the world. He's somebody that can get involved and really help us."

Just the News
Pitbull closed out his video plea with some inspiring words spoken in Spanish.
The rapper concluded his message with a direct message to the Cuban people. In Spanish, he said that they "are the one that will motivate the world, inspire the world, for them to see what it really is to live and die for freedom." 

Just the News
Pitbull needs to channel his passion into writing a killer rap song about Cuba's fight for freedom. He could then donate the proceeds toward relief aid to the Cuban people.