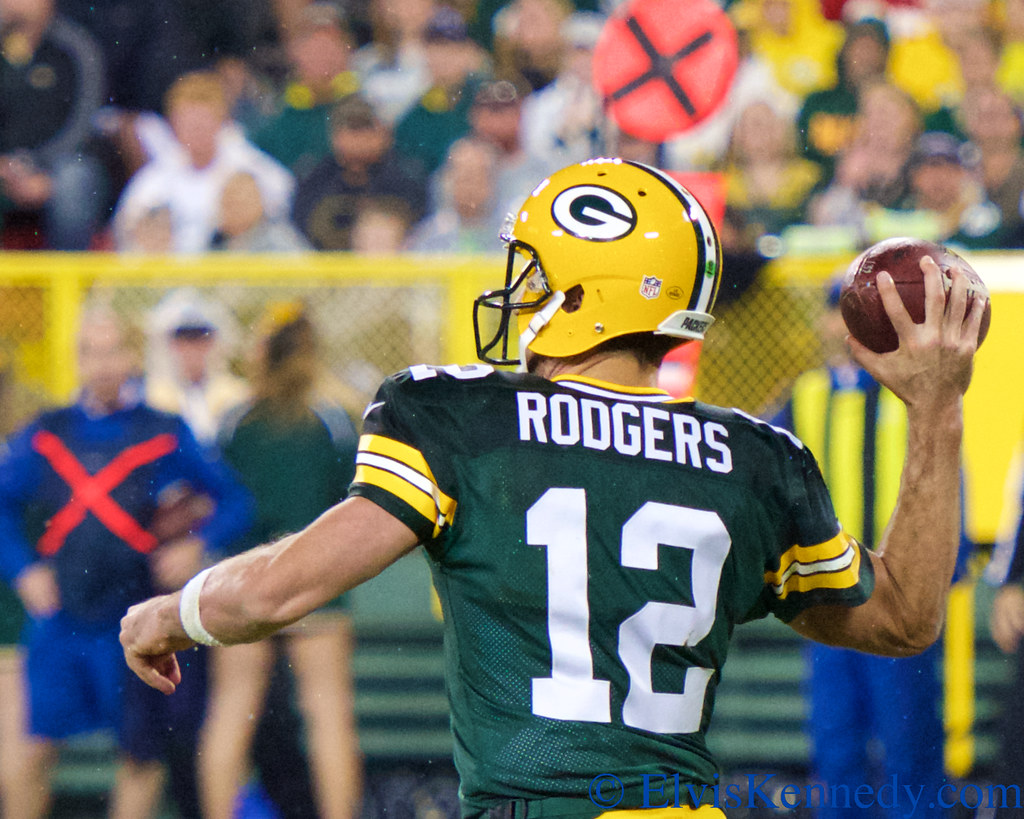 IT IS 2010. Aaron Rodgers is going into his third season as the starting quarterback for the Green Bay Packers. He is a Pro Bowler, a superstar on the rise. Graham Harrell is new to the Packers, signed to be the third-stringer. Harrell is a friendly, fast-talking Texan from Brownwood, and he develops a real rapport with Rodgers. The banter between the two starts right away and never stops.
One day, Rodgers tells Harrell he thinks they are basically fraternity brothers. This becomes a running joke. The pair bro-talk constantly, and very quickly Harrell becomes amazed at the depth of Rodgers' investment in this (completely imaginary) universe. The Packers' other quarterback, Matt Flynn, is now in an "enemy fraternity," Rodgers tells Harrell, and whenever Harrell does well in a drill, Rodgers compliments him by saying, "It's about time you did something for the brothers." Likewise, if Flynn is better than Harrell on a particular day, Rodgers laughs and tell Harrell, "Bro, you're getting paddled when we get back to the house."
Rodgers even names their fraternity: Tau Kappa Epsilon, or TKE.
All of this is going along fine until one afternoon at Packers training camp, which is held on the campus of nearby St. Norbert College. During drills, one of the ball boys overhears the banter between Harrell and Rodgers. "Hey, what fraternity are you guys in?" the ball boy asks Harrell after practice ends. After weighing whether to come clean about how he and the Packers' franchise player have created an elaborate fictitious scenario involving two 20-something men being in a fraternity, Harrell simply says, "Oh, uh … we're TKEs?" He hopes that will end the conversation.