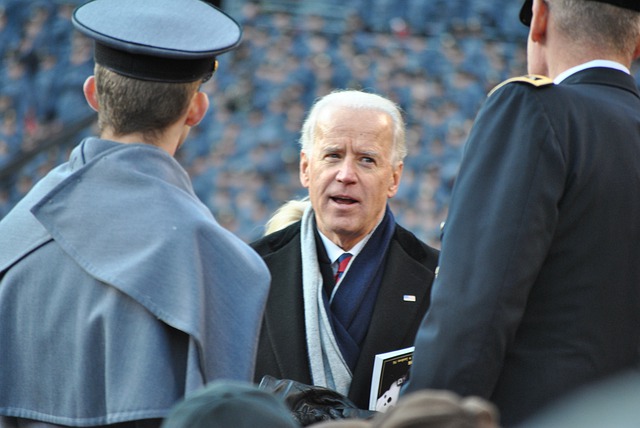 It seems that Joe Biden is dead set on causing collective confusion about CDC guidelines. It's either that or he doesn't buy the "trust the science" mantra himself.
The latest of Sleepy Joe's gaffes happened during a visit with Jimmy and Rossalyn Carter. The official Twitter account of the Carter Center shared a photo of the two couples in close quarters.
No masks. No problem…four vaccinated people sharing a moment.
But just when we thought we'd see a day without a presidential blunder, Biden decided to put on his mask as he was leaving the house.
So much about trusting the vaccine and not undermining the CDC guidelines, right?
"In fact, on the day of his inauguration, he seemingly wanted to prove his commitment to mask-wearing by signing an executive order mandating wearing one when on federal property. It's a mask mandate that both he and members of the First Family violated within hours of him signing it.

Since that time, Biden has rarely been seen without a mask whether inside the White House around other people who are also fully vaccinated or outside when he's talking at a distance with reporters or walking to Marine One or Air Force One."

Red State
Let's be clear about one thing here, Joe – things like these are not just about Covid anymore.
It's about asking people to do something and then not doing it yourself.
The gaffe is a picture-perfect representation of Biden's presidency so far.