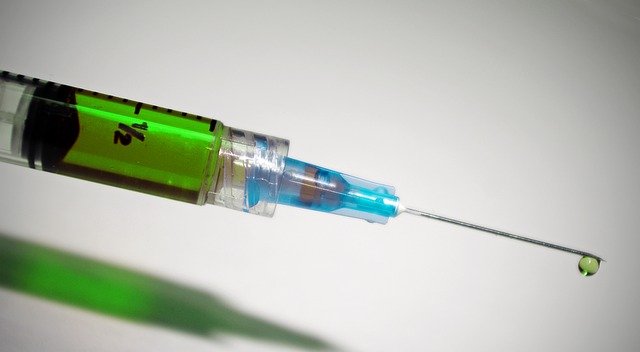 While millions of Americans are absolutely sold out to the idea that COVID-19 vaccines are safe and necessary for our society to return to normal (even though we're told that everyone will still need to wear masks and social distance after taking the vaccine), but that is by no means the opinion of all Americans despite what the mainstream media keeps wanting to tell us.
The fact of the matter that millions of Americans, who are not anti-vaccine in general, have serious reservations about the current COVID-19 vaccines.
If you're asking why they have reservations, then you have probably only heard the side of the vaccine story pushed by the Centers For Disease Control and Prevention (CDC). Meiling Lee tells the CDC's side of the story:
The Centers for Disease Control and Prevention (CDC) said that it has not found evidence that the COVID-19 vaccines caused the 3,005 deaths reported in its vaccine safety monitoring system as of April 13.

"A review of available clinical information including death certificates, autopsy, and medical records revealed no evidence that vaccination contributed to patient deaths," the CDC stated on its updated web page covering reported adverse reactions.
If that were the only viewpoint out there, having the opinion that the COVID-19 vaccines are safe might make sense, but another government agency, the Food and Drug Administration (FDA) has concerns about at least one of the vaccines (and, for all we know, maybe more). Tom Ozimek writes,
A contractor that makes ingredients for Johnson & Johnson's COVID-19 vaccine said in an April 19 filing that federal regulators ordered a stoppage to its production of the drug substance for the duration of an inspection at a Maryland facility that was previously plagued with a contamination issue.

Emergent BioSolutions, which has a contract to manufacture bulk drug substance for Johnson & Johnson's COVID-19 vaccine, stated in an SEC filing that the Food and Drug Administration (FDA) requested a pause in production of any new material at its Bayview facility in Baltimore, Maryland, while regulators carry out an inspection. The FDA also requested that existing vaccine substances be put into quarantine for the duration of the probe. Federal regulators launched the inspection on April 12.
So, the CDC says vaccines are fine, but the FDA orders that production of at least one of the vaccines to halt because its unsafe.
Seems like we can't get a straight answer from the Feds, yet the Biden administration is pushing COVID vaccinations hard.
You'll need to make up your own mind about about whether you choose to get one of the COVID-19 vaccines, but regardless of what you choose, you would be smart to look into this issue more before making your decision.