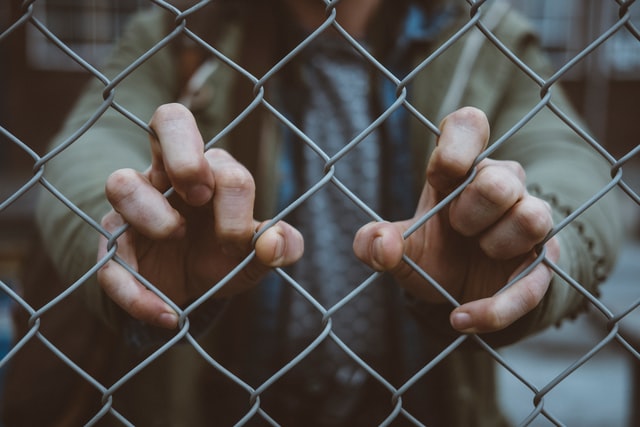 Democrats, as a group, have taken really strange positions on immigration over the last thirty years. Under Bill Clinton, Democrats were against illegal immigration because they were trying to protect union jobs from low cost labor. Now, Democrats want to let nearly anyone in the world into the U.S. without any concern for who they are. Why? Because immigrants fleeing the failures of socialism in their home countries, sadly, still tend to vote for socialism, which means voting Democrat.
Obviously, they don't see their faulty thinking when they do that.
Interestingly, though, one Democrat has the guts to buck the Democratic trend of supporting open borders. Jack Phillips writes,
A Texas Democrat who has been critical of the White House's immigration policies said that recent photos from Border Patrol facilities in southern Texas are misleading.

Rep. Henry Cuellar (D-Texas) suggested that the Department of Homeland Security (DHS), the agency that operates the Border Patrol facilities, is falsely creating the impression that the facility in Donna, Texas, has been cleared of unaccompanied children. However, he said, those youths have been simply moved to another facility nearby that's being operated by the Department of Health and Human Services (HHS) instead.

"All they're doing is, they're moving kids from one tent to the other tent and saying, 'Oh, they're not in the Border Patrol [custody],'" Cuellar told Border Report.

The DHS said that the children are in HHS custody but didn't disclose the location, according to Border Report. The Epoch Times has contacted the agency for comment.

The agency said the recent photos "demonstrate the tremendous progress that DHS and its partners have made to safely and efficiently transfer these children out of CBP custody and into the care of HHS."
It's rather convenient that the DHS couldn't disclose what migrant facility all of those unaccompanied children are being kept at, isn't it? Wouldn't want a PR fiasco for the Biden Administration over their immigration policies, would we?
Frankly, this smells like the same kind of cover up on the DHS's part to protect Joe Biden that the FBI did to keep Hillary from being thrown in jail over her private email server. In other words, this looks suspiciously like politicized bureaucracy.
Good for Henry Cuellar for calling them out on this.