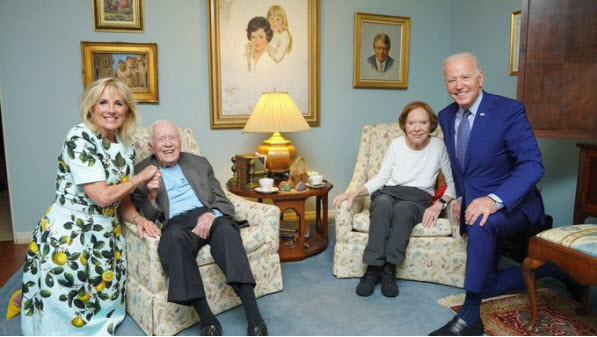 A photo of Joe and Jill Biden posing with Jimmy and Rosalynn Carter was trending on Twitter Tuesday evening.
The photo was released by the Carter Center and reportedly taken inside the Carter's home in Plains, Georgia.
People immediately began to question the photo. From confusion to laughter to calling out the photo as a fake – people are buzzing about this weird looking image.
Take a closer look: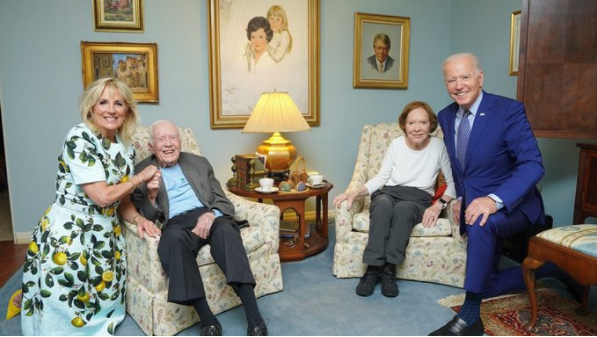 The photo crossed over into Facebook and other platforms as well.
Many people are confused by the image. Others think perhaps a wide angled camera lens distorted the small room and the four folks smiling for the camera.
Not everyone agrees with the wide angle lens theory: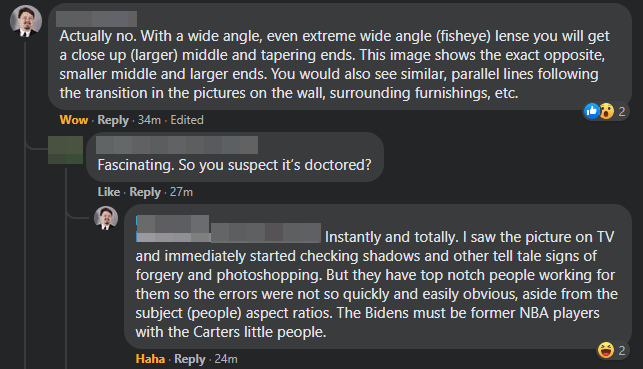 This guy makes a great point:
Here's a string of hysterical tweets on this freaky photo: