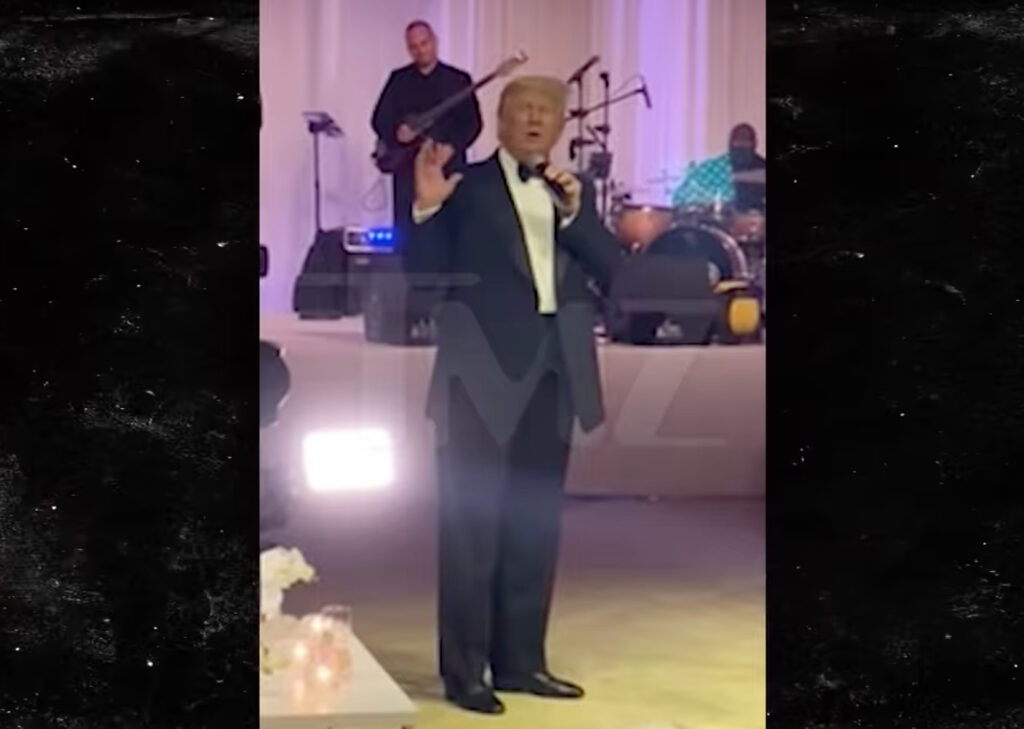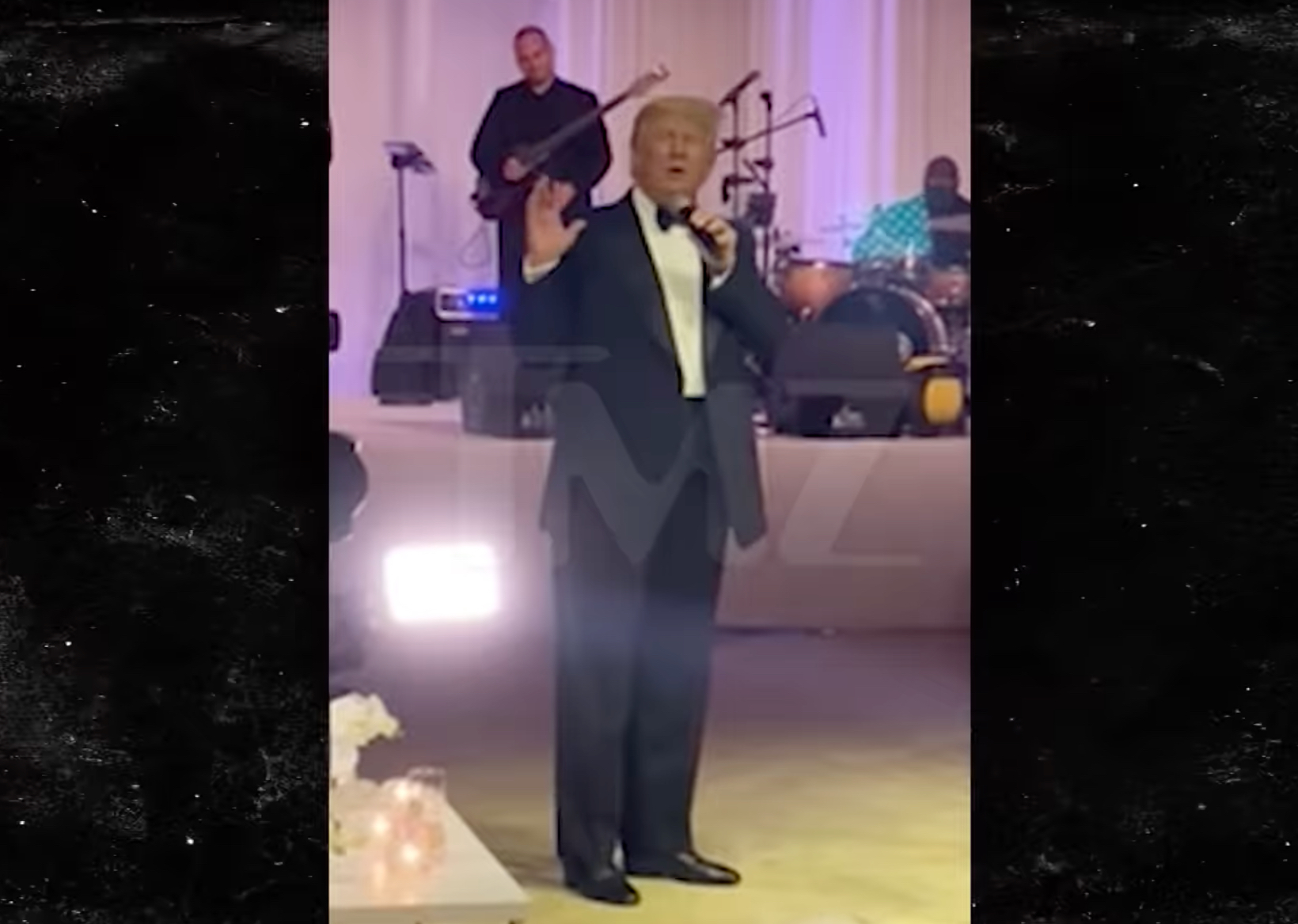 Trump may not be in the public eye nearly as much these days, but he's been frequently spotted around his Mar-a-Lago resort, even making a few surprise appearances.
Such was the case Saturday night when the former president surprised a newly married couple during their wedding reception at Mar-a-Lago. An attendee captured Trump's brief speech, which you can watch below.
After giving the couple his best wishes, Trump spoke on a few hot political topics before reaching the 5-word punchline, which elicited cheers and applause from the audience. The Blaze reports:
Jon and Megan Arrigo were holding a wedding reception at Trump's Mar-a-Lago resort on Saturday night when the former president showed up and delivered good wishes to the newly married couple.

In addition to his remarks about the "beautiful" couple, the former president blasted Biden for what he detailed as the current president's myriad missteps in his presidency.

"I get all these flash reports, and they're telling me about the border, they're telling me about China, they're telling me about Iran," he told the reception guests. "We were ready to make a deal, they were ready to do anything, they would have done everything. And this guy goes and drops the sanctions and then he says, 'We'd like to negotiate now.'"

He also blasted Biden for the situation at the U.S. southern border and said that children there are "living in squalor" and that the situation there is worse than anyone has ever seen. 

"The border is not good," Trump said. "The border is the worst anybody has ever seen it. And what you see now, multiply it times 10." 

He continued, "Look, it's a disaster. It's a humanitarian disaster from their standpoint and it's gonna destroy the country, and frankly, the country can't afford it." 

"So I just say: Do you miss me yet?" the former president asked.

The Blaze
Trump's 5 Words: "Do You Miss Me Yet?"
And the answer for at least 76 million of us is YES. We miss Trump greatly. Even people who didn't think they would miss Trump are now being forced to admit they do:
You can watch Trump's wedding reception speech below:
So, do you miss Trump yet? Leave a comment below.