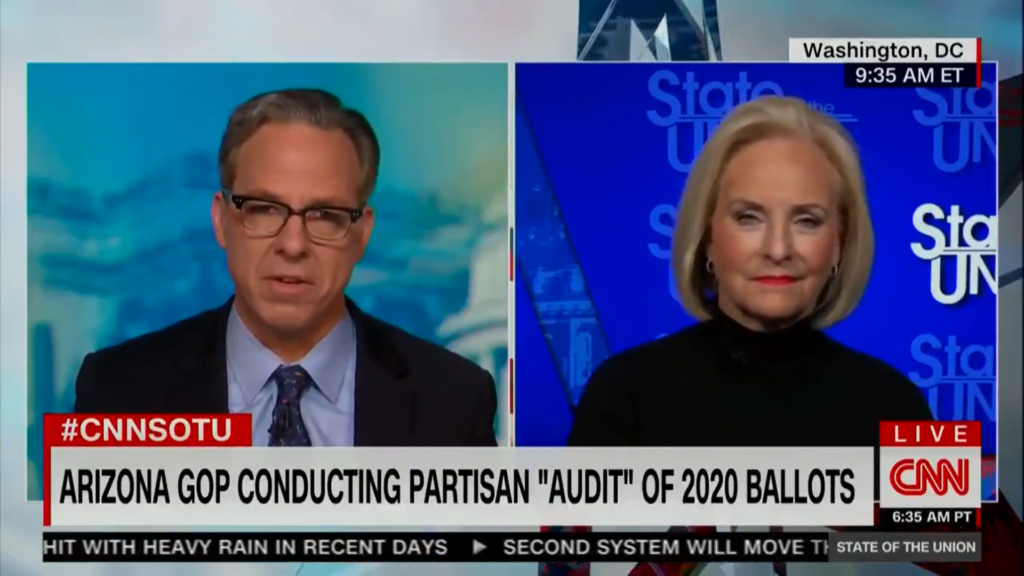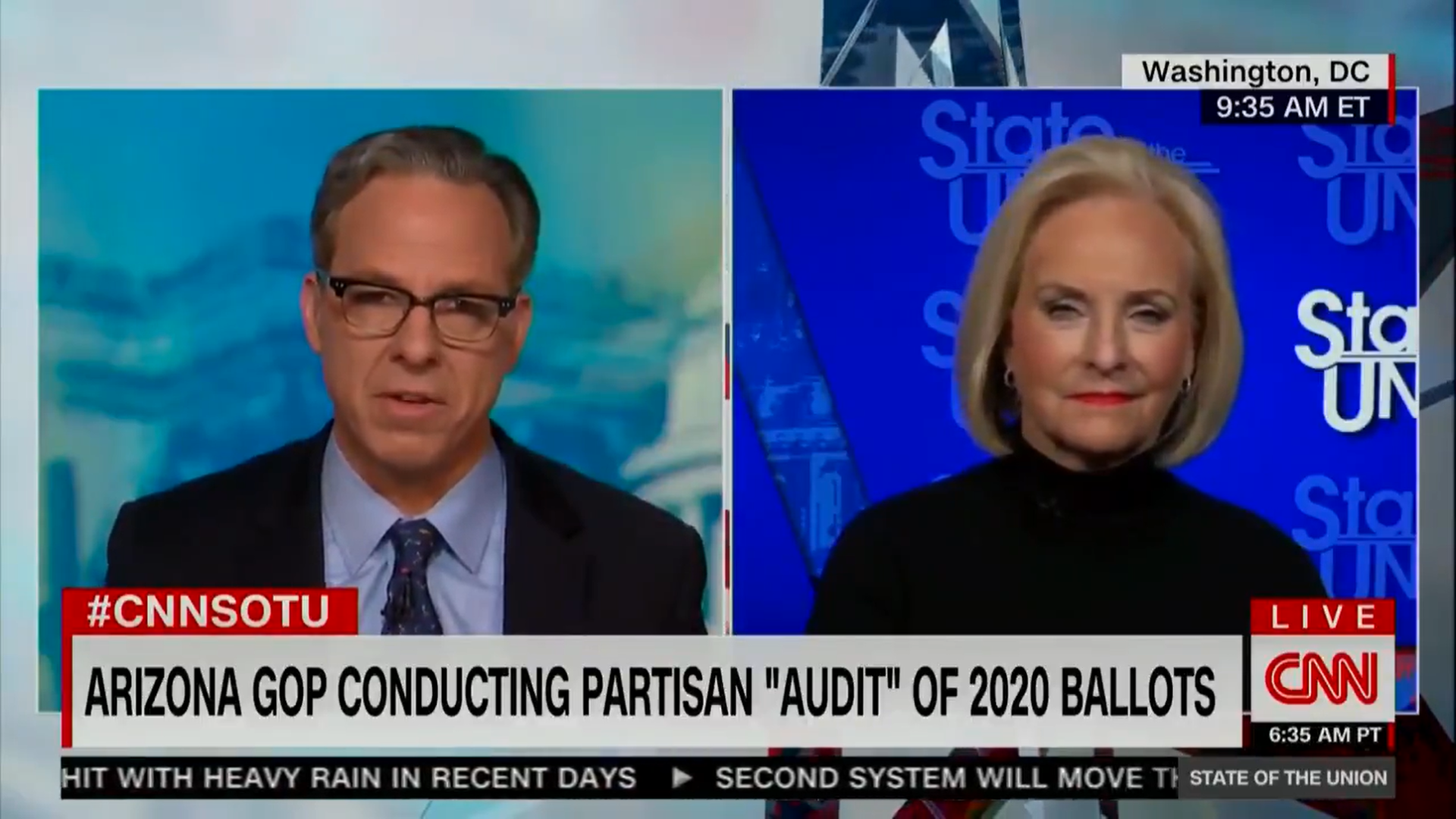 Cindy McCain has always harbored an intense loathing of President Trump.
This no doubt got worse when he refused to give her a job in the State Department.
And now, not only has she sided with Democrats, she's actively trying to undermine the Arizona election audit.
This is what she had to say:
"Listen, this whole thing is ludicrous, quite frankly. It's ludicrous. And this also comes from a state party in Arizona that refused to be audited themselves on votes that were cast within their own party communications," Cindy McCain said on CNN's "State of the Union" Sunday.

"The election is over. Biden won," she added. "I know many of them don't like the outcome, but, you know, elections have consequences. And so, this does not surprise me, you know, that things are just aloof and crazy out there right now with regards to the election."

The Gateway Pundit
It's also no surprise she want on CNN with Jake Tapper to say it. Two liberals with similar views sharing them to their liberal audience…
If you can bring yourself to watch it, here's the clip of her saying it.
What this shows is that if you join up with Democrats, you end up being strongly opposed to election audits.
Why is that? Maybe we'll find out when the Arizona audit is over…