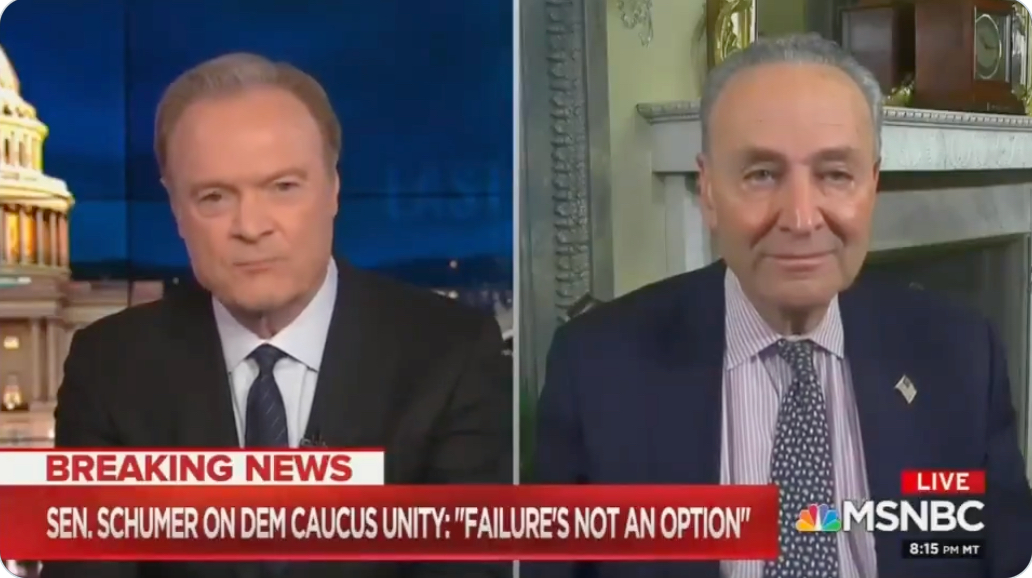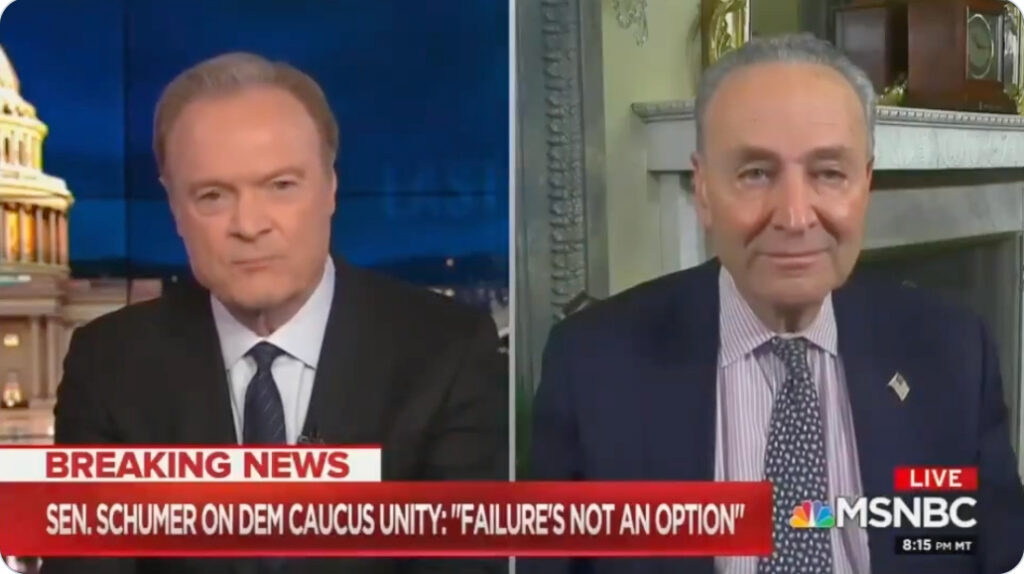 The list of women who have accused Gov. Andrew Cuomo of inappropriate sexual behavior continues to grow. As of this writing, there are six.
You would expect that tens of thousands of #MeToo Democrats would vocally side with the women and publicly excoriate Cuomo. But the public reaction to Cuomo's accusers has, so far, been somewhat muted.
In the video below, Lawrence O'Donnell says that after the break he wants to get Chuck Schumer's reaction to the Albany Times new reporting about Cuomo.
Schumer nods his head, but just can't control his body language. He rolls his eyes to show his displeasure. See for yourself below.
Luckily, not everybody feels the way Schumer apparently does. Dozens of Democratic lawmakers have banded together to call for Cuomo's resignation.
Pressure for Gov. Andrew Cuomo to resign was building Thursday after a letter signed by 59 Democratic state lawmakers called for him to step down and Assembly Speaker Carl Heastie said they would weigh their options on the embattled governor's future.

Cuomo was under a new round of criticism after a sixth accuser Wednesday was revealed to have been sexually harassed by the Democratic governor.

The latest case was considered perhaps the most damning: The unnamed aide told her superiors that Cuomo groped her and tried to put his hand under her blouse at the governor's mansion, according to the Times Union of Albany. That would counter Cuomo's contention that he never touched anyone inappropriately.

On Thursday morning, the 59 Democratic lawmakers — 40 Assembly members and 19 senators — urged Cuomo to leave the office he's held since 2011.

DemocratAndChronicle.com
Cuomo has so far resisted stepping down. But as the pressure mounts from his own party, one wonders just how long he'll be able to hold out.
UPDATE March 12, 2021
More high profile Democrats are calling for Cuomo to resign. Representatives Alexandria Ocasio-Cortez and Jerry Nadler have joined those demanding his resignation. Tick-tock…