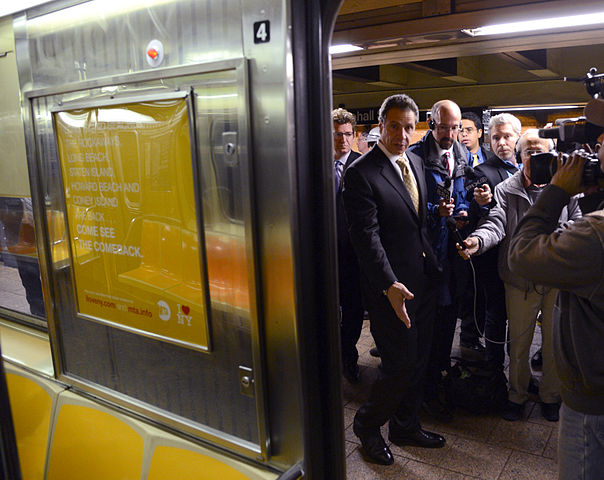 Instead of "lights, camera, action," Broadway will be in the dark with no action through the entire summer, say professionals in the theater industry.
Theater insiders on Tuesday said that Gov. Andrew Cuomo may have been overly optimistic in his full capacity reopening announcement on Monday. Among the industries allowed to reopen at 100% will be museums, restaurants, retail shops, and "theaters and Broadway," Cuomo said.

On Wednesday, the governor admitted that shows won't open until the Fall, but then at 100% capacity.

Daryl Roth is a Tony-winning producer who has been behind more than 120 shows on Broadway and Off-Broadway. She said there's a lot to work out when it comes to bringing actors, staff, and audiences back inside the notoriously cramped venues around Times Square.

"We need everyone to feel safe both in the front of house, in the audience, on stage, and backstage," Roth said. "They really need the time to put the protocols in place, to figure everything out."

FOX5
Everyone in the live theater industry can't wait to get back to work. Now, those with hopes for a summer reopening on Broadway are coming to grips with the date being pushed back to September 14.
Right now, Governor Cuomo is claiming the venues will be at 100% capacity in September and will begin selling tickets for those shows May 6, 2021.
We shall see. It's difficult to believe someone when they have a track record of lies and distortions. Not to mention a number of scandals including 8 charges of sexual assault made against him in the past few months.
Meanwhile, the show must…remain in limbo.
Broadway will need rehearsal time for actors, particularly a show's dancers, according to Brandon Lorenz, a spokesman for Actors Equity, the union that represents stage actors and stage managers.

"The dancers on Broadway, that is very difficult athletic work," Lorenz said. "And normally the dancers on Broadway, when they're actively working on a show, they're working out, they're staying in shape, training on a regular basis. All of that is much more difficult due to pandemic."

FOX5
Once again, a political "leader" moves the goal posts.
Frustrating.
What Cuomo has done to the state of New York, particularly the Big Apple, is heartbreaking.
How long do you think it will take for New York City to regain its former glory?