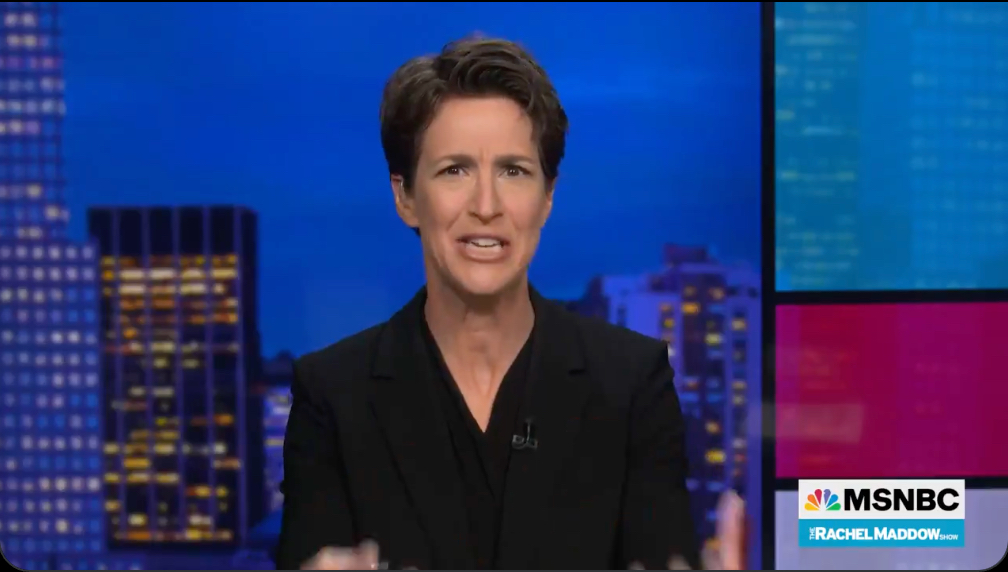 The CDC just came out with new guidance that says vaccinated people don't have to wear face masks any longer.
If you've been fully vaccinated: You can resume activities without wearing a mask or staying 6 feet apart, except where required by federal, state, local, tribal, or territorial laws, rules, and regulations, including local business and workplace guidance.

CDC.gov
This new guidance is really messing with Democrats' heads. So much so that MSNBC host Rachel Maddow says she's going to need to be rewired!
I feel like I'm going to have to rewire myself so that when I see someone who is out in the world without wearing a mask I don't instantly think, you are a threat. Or you are selfish or you are a covid denier and you definitely haven't been vaccinated.

-Rachel Maddow
Watch her full statement here:
It's unfortunate, but the near-constant fear-mongering from the media these last 14 months has warped the minds of millions of people. Like Maddow, they will all need to be "reprogrammed" to stop fearing other humans.
Even if these people successfully reprogram themselves to stop fearing other humans, some (like gun control activist David Hogg) will choose to continue wearing a face mask to virtue signal and make sure they're not mistaken for being a conservative.